You cannot talk about influential women in tech in East Africa, or Africa for that matter, without talking about Evelyn Namara. The technologist, social entrepreneur and computer scientist has led multiple technologies for development projects in her native Uganda and has worked in the telecommunications industry, renewable energy sector, mobile payments, as well as tech start-ups.
Evelyn is exceptionally brilliant in strategic planning, project management, ICT4D (Information and Communications Technology for Development), online communication and business development. She is also remarkably knowledgeable in designing human-centered frameworks.
She is the founder and CEO of Vouch Digital, a technology start-up that works with partners to develop technology innovations for national development as well as champions the development of digital solutions in the distribution sector in Africa.
Evelyn holds a Bsc. in Computer Science from Makerere University, a Diploma in Information Technology (Science) from the Uganda Institute of ICT as well as additional trainings in Scalable Internet Services, Scalable Network Infrastructure from the Africa Network Operators Group (AfNOG). She is also a Cisco certified network associate from the Ugandan Institute of Information and Communications Technology.
Under her leadership, Vouch Digital launched its flagship product, The M-Voucher (Mobile Voucher) system, a digital voucher system that is changing the way government and aid organization cash transfers are distributed. The M-Voucher helps eliminate fraud and corruption in the distribution of aid for both government and international aid agencies and organizations, especially with cash based programs. It also simplifies the distribution of aid and has been used by different large development agencies such as MercyCorps, GOAL, among others, to manage the distribution of agricultural products, including seed crops, post-harvest and farming equipment, across Uganda. In 2016, the M-voucher won the World Summit Award in the category of fighting poverty, hunger and disease. The product also won at the 2017 Uganda Communications Commission's ACIA awards in the ICT for development category.
Evelyn has been widely recognized for her role as a champion for women in tech; she's been involved with various platforms that make use of technology to empower women. Namara is a founding member of Girl Geek Kampala; a group whose goal is to motivate girls who code to aim higher. In 2006, Evelyn was part of a women's network that formed the core of LinuxChix Africa. LinuxChix Africa (now defunct) was a network of women in computing across Africa that carried out trainings and programs to empower young girls to take up science courses in school. In 2010, Evelyn joined the Instructor team of AfNOGChix (Africa Network Operators Group) a forum that seeks to increase the participation of women in IT and system administration by providing them with a women – only training environment. Evelyn has also worked as Program Coordinator for Solar Sister, a social enterprise that empowers women with economic opportunity. During her time at Solar Sister, she taught women the technology of solar and helped them start and maintain businesses. She increased Solar Sister's network of women from 10 to 400. The group was recognized by the Clinton Global Initiative and Newsweek's Women in the World Summit as an innovative social enterprise. It was also chosen as one of the 40 premier organizations that empower women via the use technology.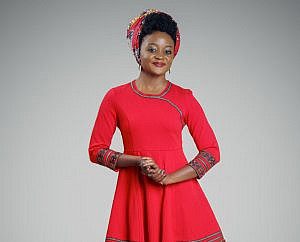 Evelyn is passionate about technology and its impact on development, education and social innovation. In October 2012, Evelyn received the Anita Borg Change Agent. The award celebrates 3 women from outside the United States of America who have distinctly used technology to change their environment. Evelyn is the first Ugandan to win this award. She was also honored at the Grace Hopper Conference in Baltimore, Maryland USA. Evelyn is an IDEX Fellow and also an Acumen Fellow since 2013.
Evelyn is currently the Manager, Global SIG & Community Engagement at the Internet Society.
Why TechHer Loves Her: She is an achiever and a resilient woman. Her passion lies in using technology for grassroots development. Her work is testament to the fact that technology can be used to effect much needed change in our different communities.
Evelyn is quoted to have said in an interview, "I was never afraid to do things. I did a lot of things my brothers did and choosing tech was a no brainer. I felt it was an open field; if boys can do it, I too can. I see tech as an enabler."
We certainly agree!
Moyinoluwa Adeyemi is an app developer, tech enthusiast and blogger from Ogun State, Nigeria. Moyin's love for technology and her passion to use it to solve problems has led her to create more than 7 mobile apps that provide innovative solutions to a myriad of problems. Her apps have tackled everything from tourism to education to social interactions. She has also worked as a software engineer.
She has a B.Sc. in Mathematics and Computer science from the Obafemi Awolowo University, Ile-Ife alongside certificates in Oracle and apps development from Udacity.
In 2016, she created an app that tells the time in Yoruba which is available on android platforms. She is currently an android developer at Off.Grid:Electric where she is part of a team working on an app that enables people in Sub-Saharan Africa to have access to clean energy.
Some of the apps she has worked on include Tour9ja, created in 2012. It is an android app that allows tourists/natives in Nigeria to know more about the states in Nigeria. Moyinoluwa was part of the team that created the application. In October 2013, she developed a web application/android mobile app called 'Efficacy' at the National Software Competition, where she emerged as the 1st runner up. Efficacy was designed to detect counterfeit drugs in Nigeria. She was also part of the team that developed an educational app called "Kawe" (which means read in Yoruba language). Kawe came in 2nd place at Google ILO.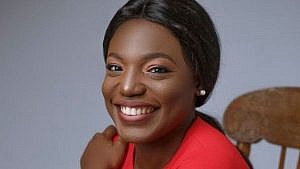 In November 2013, Moyinoluwa and two of her colleagues, Adeyemi Olaoye and Adegoke Obasa created another app called "Molebi" (meaning family). The app was created with the intent to connect families. The application allows you to add your family members from all social networks and then create a family tree.
Moyin is also very passionate about increasing the visibility of girls and women in technology. She started the first Women Techmakers group in Nigeria at her university in 2013 and she regularly organizes and hosts conferences for the Google Developers Group in Lagos.
She loves learning and sharing her knowledge about technology; she helps young girls get started with programming and she has a blog where she talks about a variety of tech related issues and the latest in tech news.
Moyin is currently a senior andriod developer at ZOLA Electric, a company working on the frontlines to make clean, reliable and affordable energy available to all.
#TechHer loves her because Moyinoluwa is an inspiration to young women thinking about a career in technology. As she always says, "We want more women with laptop bags". She craves to see more women in technology inventing great and brilliant ideas. She is also proof that hard work pays.
To say that Judith Owigar's work is revolutionary would be massively understating it. As one of Kenya's foremost social entrepreneurs, Judith is working on the frontlines to ensure that there is a significant increase in the number of women and girls working and thriving in the tech ecosystem in Africa.
Judith is the co-founder and president of AkiraChix, a social enterprise radically changing the lives of women in East Africa by providing training, mentorship, and outreach programs for women in technology. She and her friends started AkiraChix in response to the challenges and outright bias they faced as women working in the tech space in Africa. They created AkiraChix as a way to provide a space where women could come together and learn from each other. Judith's work with AkiraChix has been a significant boost for women innovators in Africa. AkiraChix's vision to 'nurture generations of women who use technology to develop innovations and solutions for Africa' has contributed immensely to empowering women in Africa both technologically and financially and has enabled women serve and lead their communities.
Judith Owigar is Kenyan by birth. She attended the University of Nairobi where she graduated with a degree and a master's degree both in Computer Science.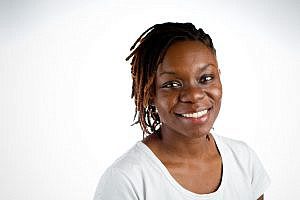 Judith started her career as a tech support specialist at Turnkey Africa, a Kenya based company that provides solution to insurance and banks in Africa. In April 2008, she moved to Ibid Labs where she worked as a developer. Miss Owigar has also worked with the Japan Center for Conflict Prevention. In 2010, she attended iHUB'S maiden launch (iHUB is an innovation hub for the technology community in Nairobi) and noticed they were only a few ladies in attendance. This prompted her and her friends to co-found AKIRACHIX as a way to increase the ratio of women to men in technology. Programs at the organization are developed to reach young women at different levels including but not restricted to Primary Schools, High Schools and Universities; there are also programs for those working in the technology field and those who wish to have a career in technology.
In 2012, Judith founded Juakali, (which means GET IT DONE in Swahili) an online platform that creates opportunities for low income earners to have a better livelihood. The platform serves as a link between skilled manual workers from Kenya's informal sector and jobs in construction companies. Through JuaKali, Judith is pioneering an original model to increase employment in Kenya through building the capacities of the informal economy.
Judith has received a number of recognitions and honors for her work, notable among them are the Anita Borg Change Agent award in 2012, the top 40 women under 40 award for women who have made a significant impact on Kenya, economically and socially. She is an East Africa Acumen Fellow and an International Focus Fellow. She was listed as one of 10 African voices to follow on Twitter by CNN. She was a speaker at the renowned Grace Hopper Celebration of Women in Computing to the Global Entrepreneurship Summit in 2015 where she shared the stage with Former US President Barack Obama and President Uhuru Kenyatta of Kenya.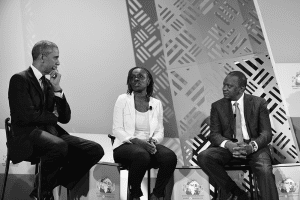 Judith currently serves in Africa WeTech (Women Enhancing Technology) Leadership Council and the St. George's Primary School Alumni Association.
#TechHer loves Judith Owigar because she is passionate about technology and believes there should be no stereotype in the tech industry. Judith's work provides an entry point for many women and girls who may want to enter the IT/Tech industry but feel discouraged because of the prevalent male dominance in the industry. We see her as a role model/ mentor to women and girls who want to identify their potential in the tech field. Also, her support for other young women in the field by creating training sessions to empower them with skills like coding, web development and technical skills truly excites us here at TechHer!
With over a decade of experience working in digital technology across multiple industries, Ebi Awatodi, at just 33 years, has had a career many only dream of.
Her areas of expertise include marketing communications, brand strategy, digital /new media, product activation, brand amplification and corporate sponsorships, in addition to working as an engineer, software developer and interactive designer.
Ebi was born in Lagos, Nigeria but spent most of her childhood living in different countries around the world because of her father's career as a Nigerian Airforce officer.
She studied Electrical and Electronics Engineering at the University of Nottingham, United Kingdom and holds a master's degree in computing around artificial intelligence and visualisation of information from Imperial College, London.
She began her career as what she calls an 'advent technologist', working as a software developer for the first five years of her career. She co-founded a business start-up called Connect2Car where her team built a mobile application that allowed people to interface with their cars. After her time with Connect2Car, she worked with a number of agencies which focused on enterprise, website development and mobile platforms. She quickly moved from creating software to leading the teams that made the software. After a series of high profile jobs, Ebi started a job as Head of Corporate Communications as well as Head of Events and Sponsorships for Etisalat, Nigeria. During her time there, she created and executed the idea for the Etisalat Prize for Literature, which rose to become Africa's most prestigious literary prize. She also created the Etisalat Music platform.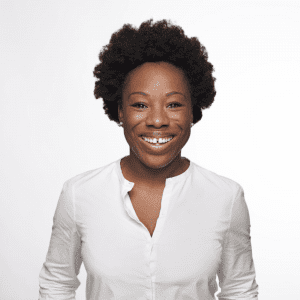 In 2014, Ebi started out with Uber as General Manager for Lagos and grew to become Uber's General Manager for West Africa. During her time as General Manager of Uber, Lagos, Ebi introduced the inclusion of cash payments for riders in Lagos, a move that was crucial to Uber's penetration in Nigeria. Under her leadership, Uber Lagos recorded a 10-times growth in the company's supply within six months, as well as a hundred-fold growth in demand. While she was the General Manager for Uber West Africa, Uber's business grew from 15 cars on day one to become a top 20 market in the EMEA region, served as a pilot market for various product launches and passed the first ever motion on ridesharing in Africa. She was also the Product Manager, Global Payments Growth for Uber worldwide.
She is currently the Senior Product Manager at Uber worldwide where she leads the Amsterdam Money Product team, 'a multi-disciplinary team of over 100 product managers, engineers, designers, data scientists and UX researchers making payments more magical for Uber customers globally'.
#TechHer loves her because she is a shining example of the value of passion, ambition and hard work.
Farida Bedwei is a software developer, software engineer and computer scientist. In her over 15 years of working in the development and implementation of mobile and enterprise software, Farida has made her name as one of Africa's brightest and most successful technological minds. She has developed multiple mobility platforms and content management systems. Farida has also worked in the telecom software industry, developing mobile gateways and services for mobile networks and content providers and is known particularly for her expertise in software architecture.
Farida was born in Lagos, Nigeria to Ghanaian parents and spent her early childhood living between Dominica, Grenada and the U.K until her family moved to Ghana when she was 9 years old. When she was 10, Farida was diagnosed with cerebral palsy, an incurable neurological disorder that affects body movement and muscle coordination.
As a child, Farida developed an interest in computers, an interest her parents noticed and encouraged by enrolling her in a one-year computer course at the St. Michael Information Technology Center when she was only 15, making her one of the youngest students in the class. She holds an IMIS Diploma and a Diploma in E-Technology. She also has a BSc in Computer Science from the University of Hertfordshire, UK and a Project Management Professional Certificate from GIMPA. She is a member of the Ghana Institute of Management.
Throughout her life, Farida has not her disability stand in her way or even slow her down. In 2011, she co-founded Logiciel, a Ghana-based Fintech company that develops banking systems for the microfinance industry and provides technology solutions which promote financial inclusion for the unbanked. She serves as the Chief Technological Officer of Logiciel, where one of her many roles includes evaluating the banking industry and coming up with practical solutions which are easy for people with no formal banking training to use. In 2015, she led the creation and successful implementation of gKudi, a web-based banking software suite for the micro-finance industry which is currently used by 130 micro-finance institutions in Ghana.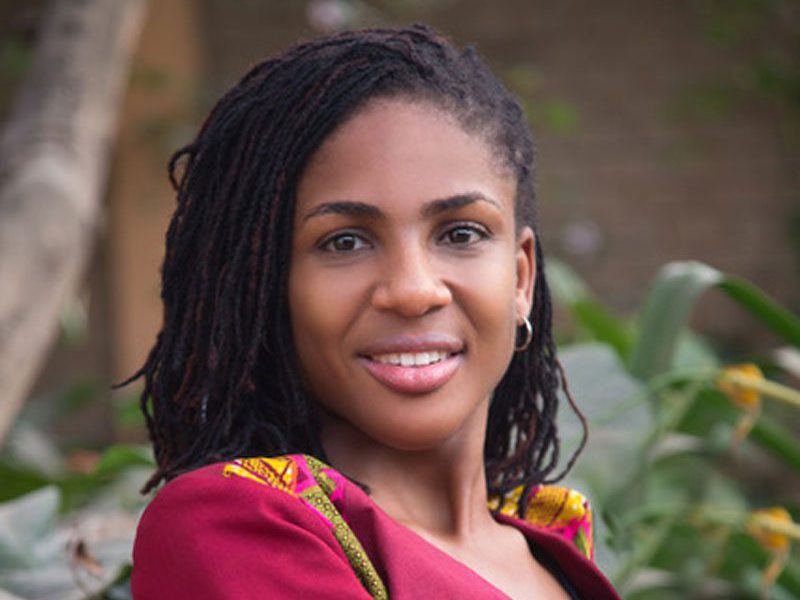 Farida is also an author and a disability-rights advocate, and has been featured on many media platforms; notable amongst them is CNN's African Voices in February 2015. She has also won a number of local and international awards, most recently at the World Youth Forum in 2018 where she was awarded for her remarkable achievements in technology in Africa. Her book, The Definition of a Miracle, is a fictional account of experiences she had as a child growing up with cerebral palsy in Ghana."
She is also creator Karmzah, the world's first superheroine with a disability. Farida explained that she created the heroine because "Persons with disabilities are usually portrayed as being feeble and asking for handouts, in the media. I want to change that perception. We have weaknesses and strengths like everybody else and it's about time the focus moved from what we can't do to what we CAN do."
She has been named the most influential woman in business and governance for her work in computerizing the microfinance industry. She currently serves on the Board of the National Communication Authority and Sharecare Ghana (an NGO which raises awareness for persons with autoimmune and neurological conditions).
#TechHer loves her because she is a role model to everyone- male or female, disabled or not. Farida promotes platforms that encourage more women to study technology related courses. She is a member of the Girls in ICT Committee – a group established to encourage more women to pursue IT careers.
Farida is living proof that disability doesn't mean disadvantage!
Jemila is the Founder of the award-winning website Circumspecte.com; an online platform dedicated to meaningful insights, interaction and creative action related to Africa and Africans. She is skillful and has vast knowledge in creating content and digital strategy.
Jemila is a graduate of Economics and French from Mount Holyoke College in South Hadley, Massachusetts.
She secured her Masters in International Economics and International Affairs from Johns Hopkins SAIS in 2013.
She speaks Arabic, French, and has elementary proficiency in Italian, Twi and Wolof; she loves reading food, film, astronomy and travelling.
In June 2016, she received the African Blogger Awards as Top Business, Finance and Entrepreneurship Blog in Africa.
The 2016 African Blogger Awards sponsored by the Bill and Melinda Gates Foundation awarded Wumpini the Africa Blogger Awards on Top Social Issues and Active Citizenship Blog in Africa.
Blogging Ghana recognized Circumspecte as the best citizen journalism and news in Ghana in March 2013.
Tripbase.com recognized Circumspecte as being one of Ghana's best travel blogs in March 2011.
Her Work:
Between October 2013- October 2015, she was AfCop Operations Assistant at African Development Bank. She designed and implemented communication and outreach strategy for online community of over 4000 members.
From June 2013 – July 2013, she worked as a Research consultant at World Faiths Development Dialogue in Washington D.C. Metro Area.
Jemila consulted on communications for African Center for Economic Transformation, Accra, Ghana between June 2012 - May 2013.
In May 2012, she worked with Ghana Decides: an election project by BloggingGhana. BloggingGhana is an association of bloggers in Ghana.
Jemima produced and moderated an online discussions geared at incorporating key insights from Ghanaians and Africans into the global sphere on issues related. The online discussion was on Google+ Hangouts in June 2012.
In 2011, Jemila was the Assistant Partner Adviser for Esoko, where she produced & translated monthly partner newsletter in English & French for over 100 subscribers. She also designed and implemented communication strategy for regional conference.
She was part of the team that birthed a series of un (conference) across Ghana called Ghana BarCamps geared at fostering collaboration, innovation and networking among Ghana in July 2009.
She founded Circumspecte in October 2007, a digital platform dedicated to capturing meaningful insights, spurring interaction and inspiring creative action on/for/by African.
As the Regional Program Coordinator for African Women's Millennium Initiative in Dakar, Senegal, Jemila raised over $250,00 in grants from donors like the Ford Foundation for AWOMI's programming.
Why TechHer Loves Her.
Jemila is passionate about Africa, and has recognized the influence and role of the media (digital) in shaping and molding developmental issues affecting the continent.
Sylvia Mukasa has done a lot of good work around technology. She is from Kenya, Nairobi and a graduate of Economics from Egerton University. She bagged her M.sc in E-Business from University of East Anglia in 2002.
She is a certified chartered accountant by Kaplan FTC Birmingham.
She also has certificates in Strategic Thinking Skills, VSP-SV(Server Virtualization 5.5 , VSP-NV(Network Virtualization 1.0), VSP - BC (Business Continuity 5.8), VSP 2015VSP - MO (Management Operations 6), VOP-CP (Cloud Provider) ,VSP - CP (Cloud Provider), and VSP 5.5.
Sylvia Mukasa has hands-on experience in various fields but to mention a few: Business Development, Balanced Scorecard & Performance Management, Market Research & Analysis,and Tactical Marketing.
She has bagged several awards and honors such as:
The current Next Einstein Forum Ambassador representing Kenya. Ms Mukasa's "Afya Mama", came third at the Young Einstein forum in March, 2016. Sylvia Mukasa pitched an idea of using mobile phones to provide women with better information about health issues surrounding pregnancy, immunization, family planning and HIV/AIDS
In May 2014, her team was among the finalist of over 200 applicants, who participated in the Kenya Feed the Future Innovation Engine.
In 2014, she became one of the Techwomen Fellow and Honoree.
In 2011, she was awarded a local innovative grant by the World Bank and Kenyan's ICT Board to develop an Interactive Voice interface that would allow the tax payers to access information about taxation as pre-recorded voice, using any mobile phone.
She was also selected as Africa's emerging Tech woman leader; an initiative of the US Department of State Bureau of Educational and cultural affairs.
She was also nominated Ericsson's Innovation Coach: helping to coach employees who have innovative ideas in Sub-Sahara Africa.
In 2015, Sylvia was recognized at the GES summit in Nairobi, by Maria Contereras- Sweet as one of Kenya's female contributor in the entrepreneurial tech space.
Her Work:
In 2015, she was a delegate for UNESCO who strategized the framework for Transform Africa Summit. The workshop was aimed at empowering and offering young African women entrepreneurs a quality training on how to develop, market and promote mobile Apps.
She served as the regional ambassador for Technovation Kenya; a tech entrepreneurship program and competition for young women in developing mobile Apps
From January 2011 – September 2012, she was the strategic planning manager for the Sub-Saharan Africa Region at Ericsson.
In 2012, she founded Globalx Investments Limited out of her passion to use technology in solving business issues as well as provide solutions with a social impact using ICT and Telecomms. The core business of Globalx is to provide high-end consultancy in technology and telecommunication.
In 2008, she joined FSS/Telecloud ­(FSS deals with the provision of VOIP and business consulting on VOIP/Interactive Voice Response technologies mainly for SMEs ) as their strategy and business development expert, and worked for a period of 2 years and 4 month.
Sylvia worked in United Kingdom at Nestor Healthcare Group Plc, as the finance and business developer between January 2005 to July 2008.
In 2004, she founded Empire Global Services UK; an organization hinged on providing outsourced services on international VoIP calling cards and termination
Between 2001-2002, she worked as an office administrator at Norwich Union International.
Why TechHer Loves Her:
She is passionate about her beliefs: which is engaging more young people to discover their inherent talents, and focus on what they do best.
Anie (Aniefiok) was born in Eket; the second largest city in Akwa Ibom State, Nigeria. She grew up in Calabar before moving to the United States at age 10.
Anie Akpe holds a bachelors degree and MBA from Dowling College in Long Island, New York. She is a passionate reader, traveler and bike rider. Anie lives in Brooklyn, New York.
Her Work:
Anie Akpe is a business professional and entrepreneur with more than 15 years experience in the banking industry. She is the Vice-President of Mortgages (currently managing a $700 million portfolio) in a banking institution.
Working in the Financial sector, Anie found it very needful to start IBOM LLC when people kept inquiring from her about their small businesses. Hence, she Founded IBOM LLC.
IBOM LLC focuses on educating Africans in the Diaspora, by providing the best consulting services for their small and medium sized businesses. Anie Akpe provides remarkable and output-oriented services to her clients. She achieves this by linking her global experience and culture as a Nigerian with skills from stellar corporate America leadership.
Anie Akpe is also the Founder of Innov8tive, a subsidiary of IBOM LLC. Innov8tiv is a dynamic Web source for technology news, resources and innovation, with a special focus on the entrepreneurial advances of Africans on the continent as well as in the Diaspora.
In addition, Anie is also the Founder of Networq App. Networq App enables users to create & exchange business cards while networking in real-time. NetWorq app was developed with one thing in mind—one-click connectivity. It helps users to master the art of networking and follow-up. It also provides location and event-tracking information, so one can easily remember when and where each card was gotten. In addition, the app tells users who is nearby using the phone's GPS. How cool is that?
In recognition of her numerous achievements, Anie Akpe was named one of the African women leading in business by "Black Enterprise" magazine New York.
Why We Love Her:
Anie Akpe understands the crucial role technology plays in our everyday life. She is also one of the leading ladies creating tech-enabled platforms, and advocating for more women-centred careers in STEM.
When asked what keeps her going? Anie Akpe says, "Passion! I can't do what I don't like doing. If it involves something I am passionate about, the result is boundless. My creativity has no boundaries, if I have passion for what I'm doing".
We totally agree with Anie. We can all achieve so much when we are passionate about our goals and dreams.
Blessing Ebowe graduated in 2013 from the University of Benin with a degree in Electrical engineering. She loves to watch movies, play Mortal Kombat and be photographed.
Blessing was a Mathematics Tutor during her one year of National Service to her country, Nigeria. She taught students at the Junior and Senior Secondary school level on Mathematics.
She also has various certifications in Front-end java script frameworks, HTML, CSS and JavaScript, real time web with Node.js and The shape of JavaScript. These she obtained from Coursera; an e-learning platform and Code school.
Her Work:
Blessing Ebowe is a Software developer at Andela. Her interests is on utilising the creative power of programming to optimize human efforts in everyday life. Blessing has worked with Ruby on Rails to build web applications, APIs, and command-line gems at Andela. Ruby on Rails is a server-side web application framework written in Ruby programming language.
She has created a web application that helps event organizers to manage promotions, ticket sales, email notifications and website sub-domains for their events, more easily.
She has also worked with the PEAN stack to implement new features on a web application used within Andela. The application helps to record, track, and analyse performance assessments of developers conducted by the developers themselves, their peers, and their trainers.
Blessing Ebowe is currently leading a team at Andela that is contributing to Free Code Camp. The Free Code Camp is an open source project that helps users learn how to code, connect with other developers in their local community, and build technology solutions for non-profits. She is also currently part of The Releaf Group team working as Quality Assurance engineers, ensuring software products are standard.
Blessing Ebowe was among the soft ware developers that Facebook Founder, Mark Zukerberg met during his visit to Nigeria in August 2016. Her discussions with Mark include how she got into Andela, how Andela has improved her not just as a developer but also as an individual and most importantly the challenges of being a software developer in Nigeria.
Why We Love Her:
Blessing believes in the power of focus and consistency. She is a goal getter whose eyes are always on the price. Even though her first application to Andela was unsuccessful, Blessing never gave up until she got the YES.
Every woman should aspire to have same zeal in every space they find themselves. You can't tell what you can achieve when you push to make your dreams come true. Be like Blessing Ebowe.
Yasmin Belo-Osagie was born in Boston United States of America but grew up in Nigeria. Yasmin attended a boarding school in England before graduating from Princeton University USA. She also attended Le Cordon Bleu in Paris and London.
Belo-Osagie is also pursuing a joint JD/MBA from Harvard Law School and Stanford Graduate School of Business. She has worked at McKinsey & Co for 2 years as a consultant where she focused on developing multi-year growth strategies for large organizations. McKinsey & Company is the trusted advisor and counselor to many of the world's most influential businesses and institutions.
Her Work:
In 2013, Yasmin Belo-Osagie cofounded She Leads Africa which has helped to nurture hundreds of aspiring, ambitious female entrepreneurs, with support from companies including Intel, Guaranty Trust Bank, Huawei, and Etisalat. She leads the events and offline programming team. She Leads Africa (SLA) is a women's social enterprise based in Nigeria that seeks to address challenges women on the continent face in creating, growing, and sustaining their businesses and professional services. SLA provides online platform, offering articles and materials on business advice, which is specifically tailored to entrepreneurship on the continent.
Her vision to see African women excel in their businesses did not just end with cofounding SLA. In 2015, Belo-Osagie took five female entrepreneurs to China to meet with successful women entrepreneurs and China-based investors interested in Africa.
She has also hosted versions of her professional boot camp, the SheHive , in Lagos, Nigeria; Johannesburg, South Africa, and other cities.
In 2016, Yasmin was nominated as one of the Fast Company's most creative people in business, along with 99 other people. She was chosen because of her role in developing female entrepreneurs.
Why TechHer loves her:
Belo-Osagie's vision is to turn Africa into a digital destination full of career-driven "Motherland Moguls". This is in line with She Leads Africa's vision which is to become the #1 digital destination for smart and ambitious young African women.
Her three key advice which are ensuring that one's to-do lists have deadlines, delegating tasks and having someone who keeps you accountable are major headers in building successful businesses. As tech savy people, we also believe that if these are applied to tech ideas; growth will be inevitable.
Belo-Osagie's dreams are continent-sized, but with thousands of women in her sphere, we have no doubt she's going to help women entrepreneurs not just in Africa but globally. We truly support her, why shouldn't we?