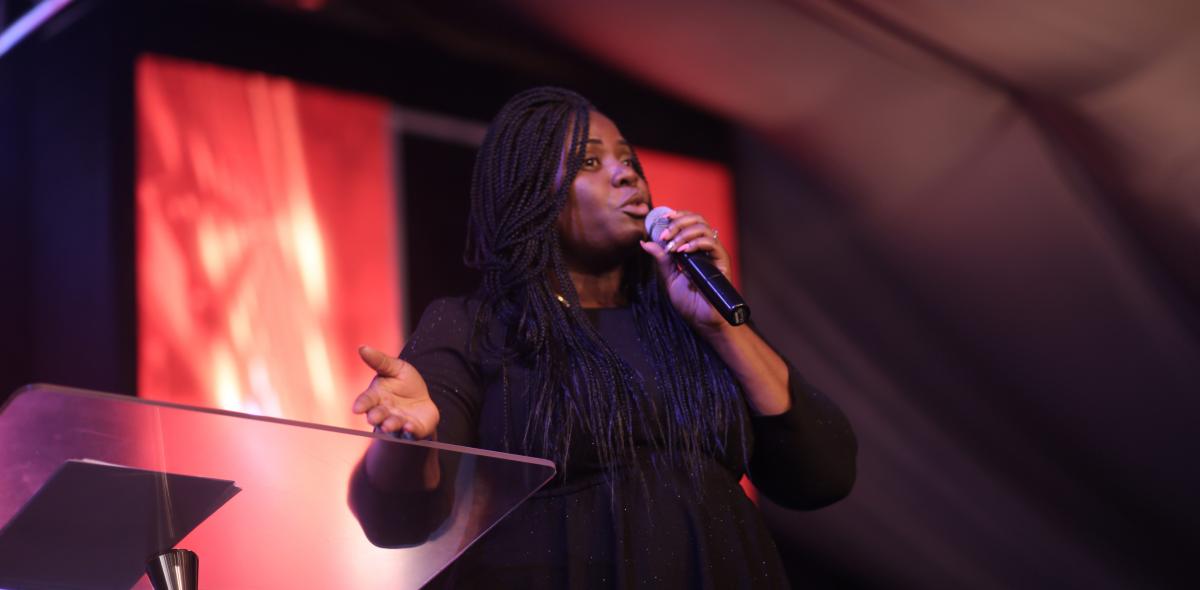 About Her
Damilola is a professional project and IT manager; she is the Managing Partner of Sprout Consulting and Co-founder of CodeIT .  She was recently honored by the U.S Embassy in Abuja, Nigeria as one of Nigerian TechWomen fellows.  With her initiative- CodeIt, Damilola is mentoring the next generation of young coders including women.Dami as usually called is a self-taught web-developer, even though she came from a tech savvy family.
Anwo-ade, is focused on driving effective educational and social impact solutions as well as work to improve the structure and efficiency of IT systems in organization.
Dami has a Master Degree in Education Planning, Economics and International Development from The Institute of Education, U. of London.
She bagged a degree in Birm. Information and Resource Management from Babcock University, Osun, Nigeria in 2007.
Her Work
In 2005, Damilola worked as an IT Trainer for IT and C.
From June 2009- Dec 2011, she was the programs executive Digital Peers International. She was responsible for all aspects of IT, analytical and relationship building activities including IT technical support.
She led ongoing development of Website and Facebook page including procedures, standards and guidelines for the delivery of critical IT / IS services. Also, she successfully developed curriculum and detailed training provision for the teachers, students and volunteers.
In 2010, she volunteered for AppsforGood as an Idea screening and user experience expert. Apps for Good is an open-source technology education movement that partners with educators in schools and learning centres to deliver our course to young people 10-18 years of age.
She connected with children across the world as an expert volunteer in the Idea screening and user experience sessions. Serving as an assistant through the two stages. (Probably that's how her love for Edtech started.)
Mrs Anwo-ade, started an EdTech organization: Sprout Consulting in 2012. They are focused on driving effective educational solutions in school and improve the structure and efficiency of IT systems in education.
In 2015 she founded CodeIT; to help mentor young adults and kids to express themselves using technology related skills.  Through their various programs they impart skills that young people need to in the IT sector.
Why TechHer Loves Her.
Damilola Anwo-ade is doing fantastic work with kids, and she doesn't mind if a kid needs to stroke her hair to get to gain interest in learning tech related skills.
She is one of those women who believes that we could accomplish having more people in ICT, if we foster the love of technology and professional development in children from an early age.
Information Gleaned from the Internet.