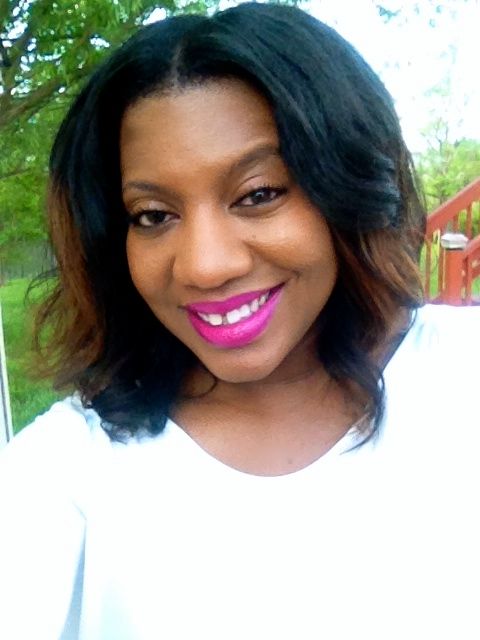 About Her:
Kandia Johnson is a Communications Strategist, Author and Writer with a sweet spot for empowering women to create their own rules and carve their own path to success.
She is the Founder of the Kandid Agency, a strategic communications firm through which she helps individuals and businesses discover market and monetize their superpowers. Known for her passion, creativity and "get-it- done" working style, Kandia has helped clients gain clarity on their ideas and grow their businesses using public relations, communications, and social media branding strategies.
Kandia has a MS. Ed. in Adult Education, Secondary Education and Teaching from Old Dominion University and a BA in Public Relations from Delaware State University. When she's not working, she can be found traveling around the globe in search of the best local cuisine and 4 inch heels.
Her Work:
Kandia Johnson is known for writing about small business, personal brand development, and women's empowerment topics. Some of her articles are published in Black Enterprise Magazine, The Forbes Travel Guide, Diversity Woman Magazine, and TravelistaTV.
She has worked with a diverse range of clients across industries from media, culinary arts, and healthcare to technology, travel and tourism.
In 2012, Kandia quit her six-figure corporate job at a top tier-consulting firm for a life on her own terms. Since leaving her 9-5 job, she's had a great deal of success, most of which wasn't even on her radar. She has interviewed change makers and entrepreneurs from around the world—landing published articles in Black Enterprise Magazine and Diversity Woman Magazine as stated above.
In 2014, she was invited by the WIE Network to speak on a PR, Branding & Communications panel taking place in Nigeria. Through her work with Girls Going Global, she has helped over 100 young girls from under served areas travel to Costa Rica and Belize. And recently she published an eBook: Wake Up, Slay & Repeat: 7 Step Guide to Quitting Your Job & Creating a Life on Your Own Terms.
From June 2009- November 2012, she worked as a Consultant Communications & Learning in Deloitte. She has worked in Bearing Point/Management & Technology Consultants in the same capacity as a communication & learning consultant from August 2008 – February 2010.
From 2006-2008, she was a Senior Instructional Designer at Concurrent Technologies Corporation. She also worked for a year at Computer Sciences Corporation from 2005-2006 as an Instructional Designer.
She presently works as a Communications Strategist, Business Writer & Entrepreneur at 'The Kandid Agency'.
Why We Love Her:
She is passionate about engaging and empowering women globally to succeed by their own definition of success. Her book and blog posts have served as in inspiration to many. Her website is a doze of inspiration; ranging from posts like '6 SIMPLE WAYS TO TACKLE YOUR TO-DO LIST', to free e-books. Why wouldn't we love a super achiever like Kandia Johnson.