About Her:
Betty Enyonam Kumahor is Ghanaian. She is an information technology strategist, management consultant and entrepreneur who grew up with computers around her. Betty has an older brother who introduced her to C programming. By the age of 12, she had basic programming skills. She finished from Ghana International School in 1994 and proceeded for a BSc in Chemistry from the University of Virginia in 1997. She graduated with MSc in Medical Informatics from the Medical College of Wisconsin in 1999. In 2008, she graduated with M.A in Accounting and Financial Management from the Keller Graduate School of Management in the United States of America.
Her work:
Betty's work history is as impressive as it is also inspiring. We've had to do some deep digging but we fear we might not have covered the brilliance that this lady is!
   Between 1997- 1998, she was an Informatics Consultant at the Medical College of Wisconsin, Clinical Informatics, Milwaukee, Wisconsin. While at the Medical College, she interfaced Decision Support System (DSS) with Unified Medical Language System (UMLS); a web-based medical terminology system and refined knowledge base design. She also conducted human–computer interaction and user-acceptance testing.
 From 1998-1999, she worked as Associate Consultant at the Computer Sciences Corporation in Wisconsin. Part of her responsibility was supporting projects that included data modelling, issue resolution, change & communications managing as well as project training/user acceptance testing.
She also worked as facilitator between technical and business analyst teams on a $2million plus data migration project. The project was much on the migration of an International Business Machines (IBM) mainframe Health Management System Application to ORACLE/UNIX- based CSC Application for Blue Cross/Blue Shield of Wisconsin. She also designed a system to track and effectively manage IT assets of over 250 personnel.
 Between 1999–2000, she was a Consultant at Zawadi Enterprises in Atlanta Georgia. She developed a Visual Basic (VB)/Crystal Reports Application to efficiently track and monitor HIV/AIDS projects of the United States Agency for International Development (USAID). She also facilitated database systems upgrade to SQL Server 7.0.
 Still in Atlanta, Georgia, Betty was a Financial Systems Analyst II at WorldCom; an American telecommunication firm. She initiated and developed an Access database to process unique Business Markets revenue streams, grossing more than $200 million monthly revenue for commissioning systems.
Between 2000-2006, she was Senior Systems Analyst at Ernst & Young. She gathered, modelled and communicated project scope and system requirements for tax and Global AABS applications inAmerica.
While at Ernst & Young, she also attained the position of Global Advisory Service Delivery Technology Leader between 2006 -2009. She initiated and maintained relationships with prime stakeholders to become their primary business services and consultants. She effectively coordinated and managed technology programs for the Advisory Services Practice by working with leadership, sub-service lines, vendors and Global Information Technology.
She was the Executive Director of Ernst & Young, West Africa from 2009 to 2012. She was responsible for advising clients in both the public and private sector, administering businesses of the firm and managing engagement teams.
In August 2010, she co-founded Ghana Women in Information Technology (GWIIT), which creates avenues for women in Ghana's IT sector to network, share professional insights, strategies and mentor other budding ICT professionals.
She was on the team that selected participants in Global NexGen 2010; Ernst & Young's first global partnership pipeline program. She was also Project director of design future Go-To-Market enablement strategy for Ernst & Young's firms in America.
Since January 2012 till date, she has been Board Member of various non-profits, civil liberty organizations and tech related start-ups. Some include TipHub, Tech in Braam, Wired Women, COFA foundation, Right to Dream and Women of West Africa
Between September 2012-November 2014, she worked as Managing Director of ThoughtWorks Africa.   ThoughtWorks Africa is an organization whose mission is to revolutionize software design, delivery and advocate for positive social impact in Africa. During her time here, ThoughtWorks was nominated best African Company 2013 by African Business Magazine & National Association of Securities Dealers Automated Quotations ( NASDAQ).
In November 2011, she became Board Chairperson of Women 2.1 Summit; an award winning international summit created to empower women and girls in Africa. This will help to provide platforms for innovating the future with transformational leadership, improve Africa and the entire globe. Betty currently acts as an Ambassador of Woman 2.1 where she is also an Adviser to the CEO on ensuring the achievement organizational goals.
 In January 2015, she became the CEO of ExplainerDC Ghana; a web development firm. Her responsibilities include administration, overseeing fiscal activities of the firm like budgeting, reporting, auditing and acting as spokesperson of the firm.
She has been a Managing Partner at Cobalt Partners since November 2014; an organization which she founded alongside five founding partners. The Cobalt Partners is an Advisory firm focused on the growth agenda of African businesses. Betty acts as value leader for the firm and oversee business expansion, merger and acquisition opportunities.
From March 2015 till date, she has been working as a Young Global Leader of World Economic Forum. The World Economic Forum is an independent organization driven by the passion to shape the globe by engaging leaders and influencers across the world.
Why TechHer Loves Her:
Betty Enyonam is a 'strategic doer'. Her profile makes us want to jump up and be better! Here's something she said we want to share: "Technology is an exciting world and I am sure you know this otherwise you wouldn't be in it or consider it. The good news is that being motivated to be in the IT field or to be a tech entrepreneur is the main ingredient you need. Everything else is perseverance and hard work – you can always find a way. I have seen such inspirational stories of students who started a company so they could earn some income for Internet access to study how to code. These are students who were denied admission to IT-training schools and so started their own. So ladies, keep at it. Those who came before us have done it and there is no reason you can't too. Seek out resources to help and keep the desire going. It will get you farther than you ever imagined. It certainly did for me. See you out there!''
Information gleaned from the Internet.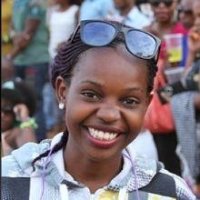 About Her:
Viola Nuwaha is an Ugandan Information and Communications Technology for Development (ICT4D) expert, a programmer and a rural development enthusiast. Many caps on this lady! She attended the Mary Hills High School in Uganda and graduated with a B.Sc in Computer Science from the prestigious Makerere University in Uganda in 2013.
Viola Nuwaha has always loved computers starting the age of 10. She would play with them on frequent trips to her mother's office. There's no doubt about the fact that an early exposure to computers and her sheer determination really helped in broadening her horizons and shaping her career in the field of Information and Communications Technology.
Her Work:
Viola is passionate about using technology to provide solutions that would improve and impact on the lives of rural dwellers in Uganda. This shines through the roles she has taken;
Between June 2012–September 2012, she worked as an Intern at the College of Health Sciences, Makerere University, Uganda.
Between November 2013–April 2014, she worked as Programs Assistant at Women In Technology Uganda (WITU). She helped co-ordinate various activities and implemented well tailored technological programs.
She also spent some time at Hive Co-Lab; an incubation space that midwived WITU (Women in Technology Uganda). The sister firms operate in the same hub.
She is currently the social media manager at Techjaja; a position she has held since 2nd December 2013.
Since May 2014, she has been working at Farm Radio International - Radios Rurales Internationales as a Junior ICT officer/developer. Her role includes assisting Farm Radio International  in the designing of modern ICT approaches and strategies. She has also helped in training and empowering broadcasters on the best possible methods to fuse technology in the presentation of radio shows and other programs to ensure an efficient dual conversational framework.
Viola Nuwaha is proficient with the Ubuntu operating system, graphic designing, web development, computer & network security, social media and blogging. She strives for opportunities to inspire young females to aspire and achieve more in technology.
In 2014, Viola worked with Flavia Tumusiime, Dr Consolata Kabonesa, Dr Ruth Nsibarano and a few others to counsel and mentor a team of female students for the Technovation Challenge. This is a platform which motivates girls to become creators of technology instead of  just being users.
Viola Nuwaha has also mentored young programmers and organized series of Ubuntu workshop classes for young girls in Uganda who are keen on knowing more about how technology works. She is also a regular at Hackathon events where she contributes knowledge, skill and tons of support!
Why TechHer Loves Her:
She is an amazing embodiment of both talent and motivation to women, especially to young girls. She has been able to prove that nothing is impossible for women to achieve. The geographical location or where we come from have nothing on a strong will to excel. On several occasions, via the blog site of Farm Radio International; Viola Nuwaha discusses the challenges women in technology face, but goes beyond that to provide solutions.
Information gleaned from the Internet
About Her
Funke Opeke is Nigerian by birth. She is the Founder and CEO of Main One Cable; an Internet solutions company in Nigeria that built a sub-marine cable system which provides advanced network, voice, data, and cloud services to locations across West Africa.
Funke was born into a lovely family and has six siblings; she grew up in Ibadan, Oyo State. Her father was the first indigenous Director of the Cocoa Research Institute of Nigeria and her mum once worked as Head Teacher of different Catholic private schools in Ibadan.
She attended Queen's School, Ibadan for High School, and graduated with a B.Sc  in Electronics and Electrical Engineering from Obafemi Awolowo University in 1981. She also has a Master's Degree in the same discipline from Columbia University, New York; she got that in 1984.
Her Work
She started her career as a Systems Engineer, then joined PA Consulting Group where she held several senior positions at Allied Signal and Telcordia Communications.
Between 2001 and 2005, she was the Executive Director, Performance Assurance with the Wholesale Division of  Verizon Communications, New York, and was involved in designing and implementing business frameworks for Verizon.
In 2005, Funke Opeke returned to Nigeria, after a successful career spanning over 2 decades in ICTs in the United States.
In October of that year, she replaced Demola Eleso as the Chief Technical Officer at MTN Nigeria, and resigned her appointment after 5 months. Her  role at MTN Nigeria included planning and management for business operations.
She also had a brief stint at NITEL (Nigerian Telecommunications) as the Interim Chief Operating Officer (COO) and was part of the team that advised Transcorp on the Privatization of NITEL.
On July 22nd, 2010, Main One Cable started full operation. This feat became possible after 7,000km of fibre optic cable was laid under sea from Portugal down to Accra, Ghana  and Lagos, Nigeria. Capital for this project (touted as the biggest of its type in West Africa) was gotten by raising $240 million, and a contingency fund of $28 million.
Part of Main One Cable's mission is to start a cyber revolution that would connect the whole of Nigeria and Sub-Saharan Africa.
Funke Opeke has a keen interest in identifying and utilizing opportunities, and this shines through all the projects she gets involved in.
In 2012, Funke was recipient of the CNBC All Africa Businesswoman of the Year Award. She is  a member of the Institute of Electronic and Electrical Engineering, USA and the Nigerian Society of Engineers.
On the 20th of January 2015, Funke Opeke was appointed as Independent Non-Executive Director to the Board of Atlas Mara, a top notch investor relations firm.
Why TechHer Loves Her
She's a rare Amazon and epitome of hard work for women folk and a result-oriented Engineer. She' s a woman with great foresight, and has excellent work ethic. She sees problems as surmountable challenges, which is perhaps one of the reasons she started Main One in the first place. Beyond being shocked at the abysmal level of internet connectivity, she did something.
Prior to Main One Cable, she advocated for the fair treatment of subordinates, especially junior employees in her work places.
Funke Opeke is known to have said  "While the developed world was fully connected, here in Nigeria the average young person didn't know what the internet was. We can't leave an entire generation of young people without prosper access to the internet." We agree, and are inspired by her achievements.
Information gleaned from the Internet.
About Her
Joy Buolamwini is a 25-year- old Ghanaian-American lady who currently resides in Boston, in the United States. Her father is a cancer researcher while her mum is an Artist. Miss Buolamwini is passionate about using technology to enhance entrepreneurship; she is accomplished in this field and is the recipient of many awards and scholarships. She was inspired by arts and science used in the service of humanity while growing up.
Joy is a graduate of Computer Science (with honors) from Georgia Institute of Technology, and a certificate in Computer science and Architecture from Barcelona, Spain.
In 2014, she bagged her Masters Degree in Learning and Technology from Oxford University as a Rhodes Scholar and has recently begun furthering her studies at the Massachusetts Institute of Technology Media Labs as a Graduate Research Assistant.
Here's a closer look at her awards...
Oxford University Graduate Entrepreneur: Endorsed to pursue the social venture Code4Rights.
Rhodes Scholar: one of the Americans to pursue a graduate studies at Oxford University in 2013
Fulbright Fellowship in Zambia in 2012.
Google Anita Borg Scholarship in 2011.
2011 and 2010 Astronaut Scholar: Awarded by the Astronaut Scholarship Foundation to promising students pursuing STEM education.
Stamps President's Scholar: Premier Georgia Institute of Technology undergraduate scholarship awarded to the top 10 incoming freshman at time of conferral in 2008.
Buolamwini is a Board member at the College of Computing OMS/Ambassador to Africa at the Georgia Institute of Technology.
Her Work
Miss Joy Buolamwini started building her profile in technology while she was a high school student; her Latin club wanted a website, so she summed up the courage of reading and watching videos online, and built them one! Buolamwini as an undergraduate student worked in several capacities such as Research Assistant in everyday computing, Research Assistant Computational Perception lab and College of Computing Mentors. While Joy was at Georgia Tech she researched on health informatics as well as social robotics and autism.
She nurtured her talents at Yahoo as a Software Engineer intern for a period of 7 months.
Joy's entrepreneurial skills can be traced again way back to high school when she started a freelance development company and she has gone on to establish several businesses such as Excelgrade in 2012 which augments educational technology. She also runs a hair technology company with a few other women, and launched the Madame You Platform in 2012.
Miss Joy created an android-based mobile surveying solution that was used to survey nearly 40,000 people in Ethiopia to help eliminate blinding trachoma for over 17 million people at the Carter Center; she worked as a Technical Consultant on that project for 3 years and 8 months.
In January 2013, Miss Buolamwini established Zamrize in Zambia an initiative that was inspired to empower Zambian youth to become creators of Technology as a Fulbright fellow and currently she still remains its Director.
Code4rights, also founded by Joy Buolamwini was developed in 2012 with the aim of promoting knowledge of human rights through technology.
She is exceptional at tutoring and is presently an Adams House Resident Tutor at Harvard University. Guess what? She can teach a team to code in 2 hours.  That's not all though, but in another 2 hours, that same team can develop an app under her supervision. Sounds fantastic right! That's how good she is.
She started working in September 2015 as a at MIT Media Lab.
Why Tech Her Loves Her
One of our core values at TechherNG is learning. For anyone to achieve great success in a career; you must be passionate, consistent and willing to learn which is something we have in common with something Buolamwini said. "The willingness to learn is all you need to succeed in computer science. Everything else will come through the pursuit of the things that excite you. To improve your skills, volunteer for projects that will give you an opportunity to apply what you have learned and expand your knowledge base"
Information gleaned from the internet.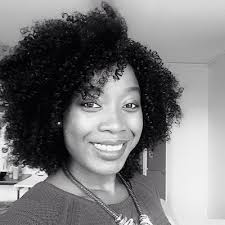 About Her:
Dr Tomi Oladepo is an independent media consultant, writer, blogger and researcher who is interested in digital public sphere, human and cultural rights. She hails from the western region of Nigeria.
Dr Oladepo's academic records are enviable. It is a clear testament to her hardworking nature.
She has a First Class in B.Sc in Mass Communication from Covenant University, Nigeria.
She has a Masters' Degree with a Distinction in Global Media Communication from Coventry University, England.
Mid 2015, Dr. Tomi completed her Ph.D from University of Warwick. Her interests revolved around digital public sphere, digital media communication and how technology affects culture.
Dr. Tomi has received several notable Awards and Honours for her distinctive and brilliant productions including:
Art Faculty Prize: Warwick Research Poster Competition - University of Warwick June 2014.
Warwick Award for teaching excellence for postgraduate research students (Nominee).
Best graduating student, College of Human Development
Best graduating student; Department of Mass Communication, Covenant University.
About Her Work:
Dr. Tomi is creative in thinking as well as a problem solver. She started her career in 2008 as a Client Service Executive at Shared Insight, Lagos, Nigeria. She moved to Coventry, United Kingdom for her Master's Degree doubling as a production assistant and researcher at Metal Dog Media from 2010-2011.
From October 2013-January 2014, Dr.Oladepo worked as Research Administrator on the IBTV Symposium at the University of Warwick and University of York.
She has experience in radio broadcasting, film and documentary production. She has featured severally on programmes by the BBC World Service including being a guest editor and participant at the World Service's 80th Anniversary Focus on Africa programme.
Dr. Tomi also worked as a Research and Teaching Assistant  at the Centre for Cultural Policy Studies from November 2011 to July 2015 at Warwick University. As part of the panel members on assessment of assigned modules at the University of Warwick, she prepared and delivered modules on social media engagement in Africa for 2013/2014.
She is also founder and Editor of Stylish Academic which features fashion and lifestyle for the academic. Stylish Academic dismantles the notion that scholars are not/cannot be fashionable. She also owns the blog Digital Media Culture, which is woven around how digital media affects our work and play. She investigates the fast growing digital media environment and how it enhances and also presents challenges.
She was a panel member at the 'African Women Decade- Make Every Woman Count' in January 2014. There was a discussion on the Internet, information and technology as tools of empowerment. Her panel focused on how African women are using technology and social media for economic, political and social empowerment.
Her publications include:
Reconsidering cultural imperialism in the age of New media in critique and application of communication themes. ED. N.T Ekeanyanwu, I.A Sobowale: covenant university Press.
The Arts and Digital Media. The Question Of The Public Sphere in Africa. IN Schneider W, and Gad,D.Eds. Good Governance For Cultural Policy. African German Research about Arts and Development.
Rethinking Cultural Imperialism Theory in the Age of New Media.
Why TechHer Loves Her:
Dr Oladepo is a brilliant scholar who is fascinated by the ways technology (new media) affects/enhances the society at large. She is an inspiration to all women because we cannot only do what we are passionate about; we can be brilliant at it too.
Information gleaned from the internet.