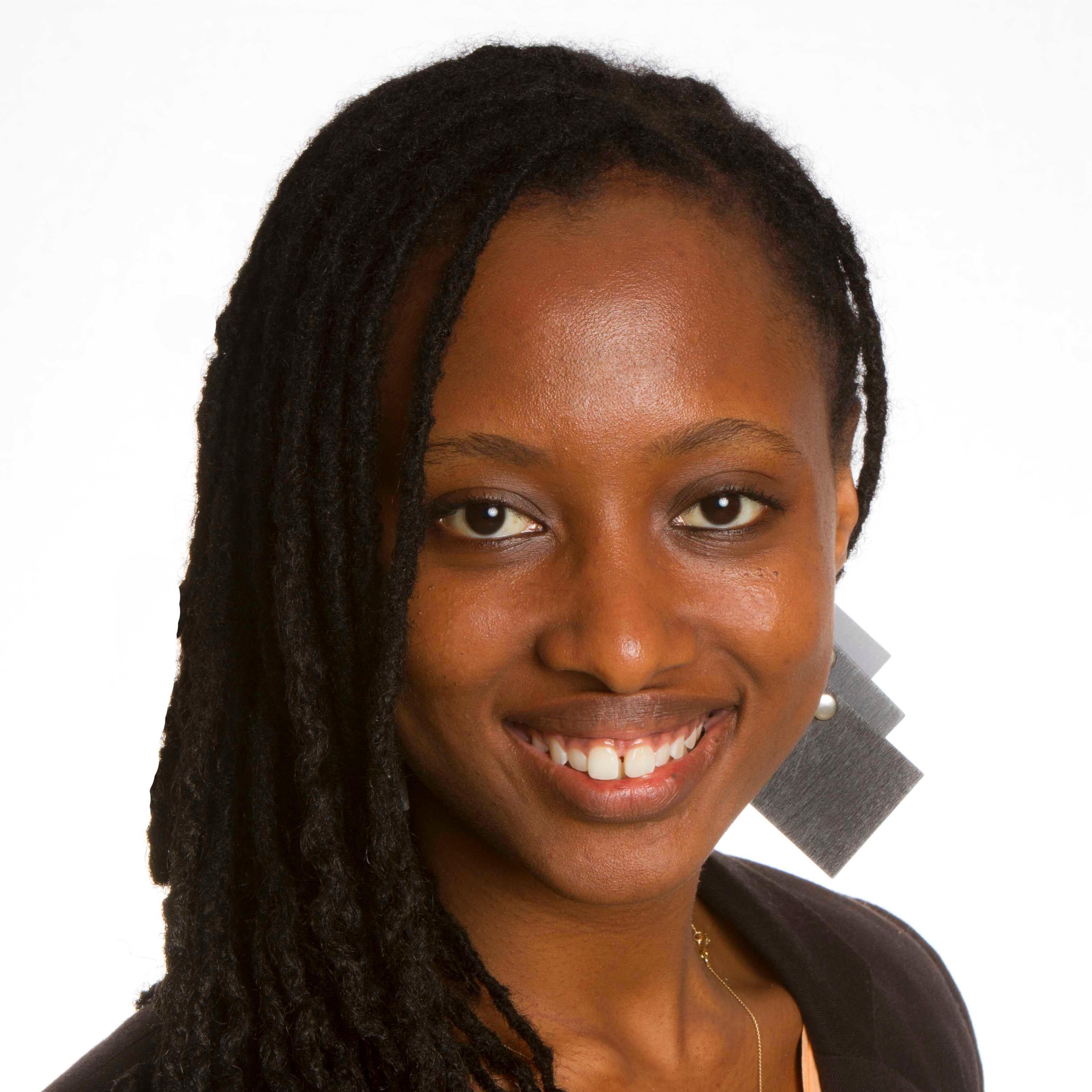 About Her:
Clarisse Iribagiza was born on January 28, 1988. She is married to Joseph Abakunda. She is a Rwandan mobile technology entrepreneur. She is the CEO and co-founder of HeHe Limited; a leading mobile technology company in Rwanda founded in 2010. Her mother is an entrepreneur while her father is a teacher. Clarisse believes she is a mashup of what her parents do.
She has a degree in Computer Engineering and Information Technology at the University of Rwanda College of Science and Technology.
She was named among the 20 movers and shakers of Africa at the continent CEO Summit in 2012.
In 2013, Imbuto Foundation awarded her with its 'Celebrating Young Rwandan Achievers' (CYRWA) by Rwandan First Lady, Jeanette Kagame.
An Italian think tank, LSDP (Lo Spazio della Politica) named Clarisse among their top 100 global thinkers.
Forbes magazine recently nominated her among Africa's most promising young entrepreneurs under 30 for 2015.
She attended the Incubation Programme at Massachusetts Institute of Technology (MIT).
Her Work:
Clarisse founded Hehe limited in 2010, with other Co-founders after spending six weeks at the Accelerating Information Innovation Program from Massachusetts Institute of Technology (MIT) in 2010.
HeHe regularly holds a "Hack-a-thon" as part of their efforts to encourage high school students to think creatively and use coding to solve real world problems.
In 2011, Iribagiza together with other young ICT entrepreneurs launched The Hills; Rwanda's tech start-up network. The platform provides mentoring, access to finance and markets for tech start-ups in Rwanda. Within five years, she has inspired many people in and outside of Rwanda.
In November 2014, her company worked with SafeBoda in Uganda to connect customers with drivers that have been trained in road safety, customer service, motorbike maintenance and first aid through a partnership with the Ugandan Red Cross.
Her company HeHe, runs a few number of labs across Rwanda while working with over a 100 students from high school and colleges in Rwanda.
GirlHub; a project running through her company; has empowered more than 13,000 teenage girls and has over $200,000 revenues annually. Mrs Clarisse was part of the team that built a software for Nike Foundation to help give feedback and opinions on the activities of Girl Hub in Rwanda.
Why TechHer Loves her:
Her amazing innovation has leveraged on technology to make her immediate community a better place by providing relevant information to Rwandans. This Enables several businesses to reach their target audience/customers and to give feedback through easy and affordable platforms.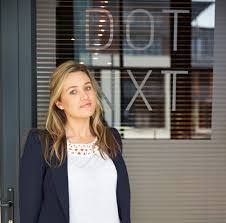 About Her:
Annette Muller is a digital consultant by profession. She obtained a certificate in Digital Change Management from the renowned Hyper Island Digital Master Class New York in 2011. She graduated from the University of Cape Town, South-Africa with a B.Sc. in Business science, Financing and Marketing in 2007. She also has a certificate in Spanish from Universidad de Salamanca. She was profiled as one of the 10 female technology entrepreneurs to watch in Africa by Forbes magazine.
Her Work:
Annette Muller has worked at several institutions in the course of her very successful career. In 2008, she worked as an Intern with Quicktell. She was exposed to online marketing, updating website content and copywriting using Joomla and CMS.
Still in 2008, Annette was the Account Executive at ikineo. She worked on NOKNOK; a social network created by MTN back in the day.
From January 2009 to April 2009, she worked at Glaceau as their digital and social networker for the Country Launch.
Between September 2010 - March 2011, Annette worked with the Digital Business Manager of Nasper Group where she assisted with the setup of all social media initiatives, moving journalists onto twitter and integrating social media into the existing web and media platforms.
from August 2009 – August 2010, as the Lead Innovator at MiWorld, Annette implemented strategies and concept as well as full digital experience planning bridging the online/offline client experience with the launch of the popular new MiBAR. In this capacity, she was responsible for concept development, digital experience, planning and management of all technology developments including web, mobile and touch screen tables & screens, back-end development and all integration.
In March 2011, she founded DOTNXT in Johannesburg, South- Africa. DOTNXT is a strategic innovation management firm in Cape Town that was established to bridge the gap between strategy (consulting) and delivery (project management) on a range of digital, mobile, social and next-generation branding projects. It empowers businesses to embrace the real-time digital dynamic cultures of today and new technologies, propelling them forward to the forefront of success.
Why TechHer Loves Her:
She saw a gap in companies between strategy and execution and decided to offer more hands-on strategic programme management. She lives her mantra which is "if you are the smartest person in the room you are in the wrong room!"
About Her:
Teresa Mbagaya is a young enterprising woman from Zimbabwe and an activist born in Kenya, Nairobi. The 28 year-old holds a Bachelors degree from Yale University. She attended London School of Economics and Politics Sciences. She also has a certificate in Advanced Arabic from SIT Graduate Institute in Washington DC.
She is a member of Management Leadership for Tomorrow, Africa Leadership Network, Yale Black Alumni Association and an Advisory Board member for Muzinda Umuzi Hub (Zimbabwe's first entrepreneurship and innovation Hub).
Miss Teresa Mbagaya is passionate and driven about education technology and has received notable awards and scholarships for being zestful in the cause she cares about.
She received a youth scholarship of $1,000 from Hudson River Fisherman's Association in 2006.
Teresa received an Eagle Scholar Awards from Yale University having inspired her classmate through kindness, dedication and courage.
In 2012, she was one of the youngest of 15 Google Reach participant selected from over 250 global participants to take part in a leadership development assignment in India.
In October 2015, she was named as one of the most 30 Promising Young Entrepreneurs in Africa by Forbes Magazine.
Miss Mbagaya was nominated recently for The Future Awards Africa Person of the Year, 2015.
Her Work:
In 2006, Teresa Mbagaya Co-founded Bidii Children Foundation. Bidii is a non-profit dedicated to promoting education in rural area of Bungoma; a district in Western Kenya.  
She started pursuing her career in technology at Google Inc. in the United State of America in 2010. She worked in various capacities at Google. She was the account manager for education. It was her responsibility to provide market solutions to global education clients, manage annual revenues of $80-100M, and design short and long term strategies for such entities.
After being selected as the one of the youngest to participate in the Google Reach Leadership Program, she worked as an Outreach and Business Consultant in New-Delhi India over a period of 2 months. She led outreach projects including: consulting projects with non-profit, developing marketing and social strategies for educational institutions and capacity building training for various civil society organizations.
She also worked as Project Manager and Product Marketer at Google Inc. where she organized the first of its kind. She organised technology education conference for thousands of students and educators across the globe. The aim was to bring more users to products like Google+ and Hangout on Air.
In May 2013, she was appointed team lead for the development of Econet Education in Zimbabwe. She was the youngest of all the executives in the organisation. Econect Education is a sub-section of Econet Wireless Group which aims to research, develop, deploy and launch overlay services through mobile-based application to impact on students.
She also launched an education platform called EcoSchool that provides on-the-go and reliable access to educational materials through an EcoSchool tablet.
Under her supervision at the organization, they launched a platform called EcoSchool Academy which offers interactive mobile courses covering over 50 topics.
She also spearheaded a Group initiative called Econet Zero to 5M Econet Broadband for subscribers enabling zero-rated access to 50+ education website including Codecademy, EdX, Coursera amongst others.
Presently, Teresa is the Education lead for Microsoft for East and South Africa.
Why TechHer Loves Her:
Teresa Mbagaya has been able to enhance the education system for Africans by efficiently utilizing technology in a way that both benefits her and those around her. We are so proud of her hard work!