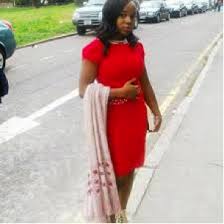 About Her:
Miss Elizabeth Olorunleke, born in October, 1988 is one of the youngest tech female entrepreneurs in Nigeria to expand economic opportunities for girls and women through ICT. Miss Olorunleke hails from a town in the South Western region of Nigeria called Ado-Ekiti.
She is a graduate of Obafemi Awolowo University, Ile-Ife, where she bagged a degree in Computer Science and Engineering in 2012. She moved on to Cisco Academy in 2012 to broaden her horizon in Information Technology.
Elizbeth Olorunleke was recently certified by Google as a Google Digital Business Manager. She was nominated as a delegate at the Nigerian Centennial celebration in UK. She is also a Youth Ambassador for UN youth Peace Federation.
Her Work:
Elizbeth Olorunleke has over 5 years experience in Digital. In January 2011, she worked as a Design Manager at Cradle Newspaper. She was in charge of graphics impression, print and web maintenance for a period of 10 months.
Elizabeth also worked as the Assistant Brand and Communications Director at GLEEHD Foundation for Leadership and International Development in 2014 for 10 months. In July, Elizabeth was an IT associate for Trends and Intelligence Network (TINK AFRICA).
In September, 2014, she founded FundBox Africa; an online search engine for financing and sustaining SME's and startups in Africa.
Miss Olorunleke is the brain behind Tech4her Africa; an organization working towards improving the livelihood of girls and women in Africa using ICT. Tech4her Africa also aims at getting girls and women in Africa to actively leverage on digital technologies to improve themselves. She founded the Non-governmental organization in January 2015.
She was recently shortlisted to represent Nigeria Entrepreneurship and Innovation on the global stage at the Challenge Cup in Washington DC hosted by Generation Enterprise.
Elizabeth Olorunleke founded Inspirasoft; a brand design and digital communication firms that offers all forms of online marketing and graphic designs.
Why TechHer Loves Her:
She has a lot of creations to her credit which includes apps that matter. Miss Olorunleke is passionate about deploying technology to develop solutions to people's ideas and businesses. We're excited she's getting credit for her work!
Information gleaned from the Internet.