Juliet Ehimuan-Chiazor is a Nigerian technology expert and entrepreneur who is currently serving as Google's Country Manager in Nigeria. In August 2011, she was listed in Forbes "20 Youngest Power Women in Africa". Mrs. Ehimuan completed her B.Eng. degree in Computer Engineering from Obafemi Awolowo University, Ile-Ife, Osun State with a first-class honors.
She proceeded to obtain a postgraduate degree in Computer Science from the University of Cambridge, United Kingdom. Juliet has an MBA in strategy, entrepreneurship and organisational behavior from London Business School. Ehimuan's contributions to technology and entrepreneurship has won her several awards and recognition:
She is a Fellow of the Cambridge Commonwealth Society.
She is a recipient of the London Business School Global Women's Scholarship. She also received two scholarly awards – Selwyn College Scholar and Malaysian Commonwealth Scholar at the University of Cambridge.
In 2012, she won the "IT Personality of the Year" at the 2012 National Information Technology Merit Award.
She received the Microsoft "Ship-IT" award for successfully launching the new MSN online subscription business in the UK, Spain, Italy, and Germany.
She is also a pioneer member of the Academic Computer Network for Developing Countries sponsored by the International Centre for Theoretical Physics (ICTP), Trieste, Italy in 1995. This resulted in a Campus-wide area network at OAU, Ile-Ife.
Her Work:
Her career path in technology started in 1995 as a Performance Monitoring and Quality Assurance Supervisor at the Shell Petroleum Development Company until 1997 when she left the firm.
She then joined Microsoft UK as a Program Manager and worked for 6 years overseeing projects for MSN subsidiaries in Europe, Middle East, and Africa. She was also a Business Process Manager for MSN International.
Upon leaving Microsoft in 2005, she started a firm called Strategic Insight Consulting Ltd. Strategic Insight was focused on providing collaborative programmes that connect African Business leaders and Professionals with their global counterparts. She later became the General Manager of Chams Plc's Strategic Business Units.
In April 2011, she was appointed Google's Country Manager for Nigeria. She is responsible for leading series of innovative products and services aimed at building the online ecosystem in Nigeria through a three-pronged strategy. These include – (1) driving initiatives around Internet access to make the internet more available and affordable to the Nigerian user (2) facilitating local content development and (3) building capacity.
Under Juliet's leadership, Google Nigeria launched a nationwide program called Get Nigerian Businesses Online. The program provides free and easy tools that any business owner could use to create a website in a couple of hours, and also get listed on Google Maps. Google Nigeria currently runs a Digital Business Manager (DBM) programme. This programme leverages Google's third-party model to grow the digital ecosystem by supporting businesses in their online journey.
Why TechHer Loves Her
As a woman in technology herself, Mrs. Chiazor believes there is room for women to do more in the Nigerian tech space. She believes women can benefit from more support, knowledge sharing communities and access to resources. Remember, #TechHer is also hinged on learning, support and collaboration.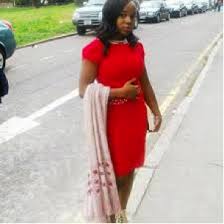 About Her:
Miss Elizabeth Olorunleke, born in October, 1988 is one of the youngest tech female entrepreneurs in Nigeria to expand economic opportunities for girls and women through ICT. Miss Olorunleke hails from a town in the South Western region of Nigeria called Ado-Ekiti.
She is a graduate of Obafemi Awolowo University, Ile-Ife, where she bagged a degree in Computer Science and Engineering in 2012. She moved on to Cisco Academy in 2012 to broaden her horizon in Information Technology.
Elizbeth Olorunleke was recently certified by Google as a Google Digital Business Manager. She was nominated as a delegate at the Nigerian Centennial celebration in UK. She is also a Youth Ambassador for UN youth Peace Federation.
Her Work:
Elizbeth Olorunleke has over 5 years experience in Digital. In January 2011, she worked as a Design Manager at Cradle Newspaper. She was in charge of graphics impression, print and web maintenance for a period of 10 months.
Elizabeth also worked as the Assistant Brand and Communications Director at GLEEHD Foundation for Leadership and International Development in 2014 for 10 months. In July, Elizabeth was an IT associate for Trends and Intelligence Network (TINK AFRICA).
In September, 2014, she founded FundBox Africa; an online search engine for financing and sustaining SME's and startups in Africa.
Miss Olorunleke is the brain behind Tech4her Africa; an organization working towards improving the livelihood of girls and women in Africa using ICT. Tech4her Africa also aims at getting girls and women in Africa to actively leverage on digital technologies to improve themselves. She founded the Non-governmental organization in January 2015.
She was recently shortlisted to represent Nigeria Entrepreneurship and Innovation on the global stage at the Challenge Cup in Washington DC hosted by Generation Enterprise.
Elizabeth Olorunleke founded Inspirasoft; a brand design and digital communication firms that offers all forms of online marketing and graphic designs.
Why TechHer Loves Her:
She has a lot of creations to her credit which includes apps that matter. Miss Olorunleke is passionate about deploying technology to develop solutions to people's ideas and businesses. We're excited she's getting credit for her work!
Information gleaned from the Internet.