Hilda Moraa is a Kenyan with a B.Sc. in Business Information Technology from Strathmore University. She obtained a Masters in Entrepreneurship from Jomo Kenyatta University of Agriculture and Technology (JKUAT), Kenya.
By research, Hilda published and wrote numerous research papers and journals on the thematic focus of ICT, development and entrepreneurship. She is also the author of "A Kenyan Startup Journey". She became a millionaire at 26.
Hilda is a co-founder at WezaTele Limited, a leading provider of innovative and mobile solutions in the supply chain, distribution and financial solutions in Kenya. Miss Moraa has over 5 years' experience in technology, market research, entrepreneurship, and distribution of FMCGs in emerging markets in Kenya.
These are Moraa's awards:
In 2011, her project M-order won the best application in the Mobile Boot competition. Watch the video http://www.strathmore.edu/oldsite/News.php?NewsID=49
In 2015, she was profiled as one of the successful young female entrepreneur in the Tech & Innovation space under the prestigious award of "Top 40 under 40" by Business Daily.
In July 2015, she was invited as the Keynote speaker of the Global Entrepreneurship Summit 2015, where she got the privilege to speak and address a global audience including His Excellency President of United States Barack Obama.
In 2016, she was mentioned by Forbes Africa, as one of Kenyans 30 Most Promising Young African Entrepreneurs of 2016.
Her Work
From May 2009-September 2010, she worked as a Master Data Analyst for Coca-Cola; a global beverage and distribution company. She saw the challenges they faced within their distribution systems and decided to develop an ordering solution prototype as her final year project.
In October 2010, she dedicated her time to training and mentoring the Keri Residents. These were students from Strathmore University looking for advice and guidance in IT, programming skills and basic IT management skills to allow them innovate and grow viable businesses.
In January 2012, she founded AfriHive; a content hub and one stop shop for co-working spaces across Africa to access useful resources, services and lesson as to remain sustainable in the long run.
She was the Strategist and Senior ICT Researcher for iHub Nairobi from August 2011-December 2013. At iHub; a local innovation hub for the technology community, the 22-year-old Hilda met Sam Kitonyi and Newton. Hilda, Sam and Newton founded WezaTele Limited.
WezaTele started by building mobility solutions for commerce, supply chain, distribution, and mobile payment integration. Their first product; My order Enterprise solution; is a mobile customized solution that facilitates supply chain, circulation and distribution visibility. Hilda's team grew from just two people to a full organization of over ten employees.
In 2013, Weza Tele won the IBM global smart camp competition at the Tech4Africa conference. By 2014, Weza Tele had worked with several SME's in many countries including Kenya, Nigeria, Tanzania and Zimbabwe.
Miss Moraa started sharing her opinions, facts and experiences in the tech entrepreneurship ecosystem through Vc4Africa network.
Hilda founded a Kenya tech entrepreneurship network called Kenya Tech Entrepreneurship Virtual Network in July 2015. The network stemmed from the need of sharing local startup experience, knowledge and lessons to ensuring the young people are building scalable and valuable startups. These of course are to impact positively with return on investments. Since July, the network has grown with more than 100 tech start-ups in Kenya.
In June 2015, she became a consultant at FinTech; she worked with SME's and startups on challenging opportunities in the Innovation and Fintech sector.
Miss Mora started running a peer mentorship series with iBizAfrica in April 2016. She shared her experiences, lessons and support to incubatees among other young upcoming/early stage entrepreneurs. She did this to encourage, empower and support in growing their ideas and businesses in the right direction from an early stage.
Presently, she works as the Managing Director/Business and Product Development Officer for PesaZatu which means "our money" in Swahilli. PesaZatu is a leading peer to peer/mobile lending market place in Kenya and Sub-Saharan Africa.
Why TechHer Loves Her
She is a problem solver, her entrepreneurial passion and drive is ignited every day due to the failures and successes she has encountered. Miss Moraa is an achiever and an extraordinaire who believes now is an incredible time for us young people to shine and do amazing things to impact our society/community.
Information gleaned from the Internet.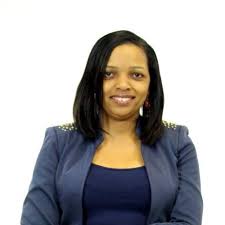 Alice Aluoch is citizen of Kenya. She is married to Brian Aluoch. She holds a B.Sc. in Information Technology and a Diploma in Project management from Jomo Kenyatta University of Agriculture and Technology. Her professional background in technology is as a Network Engineer.
Alice has a Leadership Certificate from Maxwell School of Leadership.
She served as a Global Youth Ambassador for A-World at School in Kenya in 2014; an organization that is working to get every child in school and Learning.
She is a recipient of a three-year fellowship from the Vital Voices (Washington DC), and was part of the 4 cohort of the Muriel E. Gilman Women in Action Delware Program. She is also a winner of the Social Entrepreneur of the Year Award from the StartUp Africa Conference in Delaware. Startup Africa's Entrepreneurship Awards is Delaware's largest annual gathering which celebrates Africa's best and brightest entrepreneurs.
A woman wearing many (successful) hats; Alice Aluoch is the founder of Mfarji Africa. Mfarji's mission is to improve the lives of Kenyan girls by helping them stay in school and complete their education. Earlier this month, Mfariji Africa won the Mpesa Do More Campaign. Congratulations!
Her Work
In 2008, she joined Karibu Telecom as a Customer Support Engineer. She  was also alead team in Alvarion Wimax where she rolled out streamlining Quality Assurance for a one year and seven months.
As an IT Service Coordinator at Zote Telkom In 2010, she provided maintenance and development of bug fixes and patch sets for web application. She ensured success of automated continuity functions of backup, access control, server logs and power protection.
In August 2010, Alice joined West Indian Ocean Cable Company as their Network Engineer. She was responsible for the network support of over 100 links served by EASSY submarine cable reaching to London and beyond.
While working as a Network Engineer, she successfully implemented a backup satellite project for a network management system in 9 African countries.
Presently, she is impacting the world of young girls in her home country Kenya, through a project called Mfariji Africa. Mfariji improves the lives of Kenyan girls by helping them to stay in school and complete their education through mentoring, menstrual health and hygiene training and provision of sanitary towels. Mfariji Africa's main programs include The Sanitary Sanity Campaign (SSC) and Mfariji Clubs. The Sanitary Sanity campaign's goal is to sustain disadvantaged teenage girls or those from poor social and economic background in school throughout the month by provision of sanitary towel without having to lose days off school during menstrual flow. Incredible work!
Why TechHer Loves Her
Alice Aluoch has strongly impacted social innovation, community building and rural development in Kenya. We see her as an advocate for the girl child and women on several issues affecting their lives such as poverty, education and entrepreneurship. Our hearts are so full of pride!