Moyinoluwa Adeyemi is an app developer, tech enthusiast and blogger from Ogun State, Nigeria. Moyin's love for technology and her passion to use it to solve problems has led her to create more than 7 mobile apps that provide innovative solutions to a myriad of problems. Her apps have tackled everything from tourism to education to social interactions. She has also worked as a software engineer.
She has a B.Sc. in Mathematics and Computer science from the Obafemi Awolowo University, Ile-Ife alongside certificates in Oracle and apps development from Udacity.
In 2016, she created an app that tells the time in Yoruba which is available on android platforms. She is currently an android developer at Off.Grid:Electric where she is part of a team working on an app that enables people in Sub-Saharan Africa to have access to clean energy.
Some of the apps she has worked on include Tour9ja, created in 2012. It is an android app that allows tourists/natives in Nigeria to know more about the states in Nigeria. Moyinoluwa was part of the team that created the application. In October 2013, she developed a web application/android mobile app called 'Efficacy' at the National Software Competition, where she emerged as the 1st runner up. Efficacy was designed to detect counterfeit drugs in Nigeria. She was also part of the team that developed an educational app called "Kawe" (which means read in Yoruba language). Kawe came in 2nd place at Google ILO.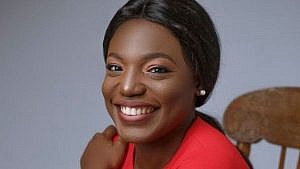 In November 2013, Moyinoluwa and two of her colleagues, Adeyemi Olaoye and Adegoke Obasa created another app called "Molebi" (meaning family). The app was created with the intent to connect families. The application allows you to add your family members from all social networks and then create a family tree.
Moyin is also very passionate about increasing the visibility of girls and women in technology. She started the first Women Techmakers group in Nigeria at her university in 2013 and she regularly organizes and hosts conferences for the Google Developers Group in Lagos.
She loves learning and sharing her knowledge about technology; she helps young girls get started with programming and she has a blog where she talks about a variety of tech related issues and the latest in tech news.
Moyin is currently a senior andriod developer at ZOLA Electric, a company working on the frontlines to make clean, reliable and affordable energy available to all.
#TechHer loves her because Moyinoluwa is an inspiration to young women thinking about a career in technology. As she always says, "We want more women with laptop bags". She craves to see more women in technology inventing great and brilliant ideas. She is also proof that hard work pays.
Blessing Ebowe graduated in 2013 from the University of Benin with a degree in Electrical engineering. She loves to watch movies, play Mortal Kombat and be photographed.
Blessing was a Mathematics Tutor during her one year of National Service to her country, Nigeria. She taught students at the Junior and Senior Secondary school level on Mathematics.
She also has various certifications in Front-end java script frameworks, HTML, CSS and JavaScript, real time web with Node.js and The shape of JavaScript. These she obtained from Coursera; an e-learning platform and Code school.
Her Work:
Blessing Ebowe is a Software developer at Andela. Her interests is on utilising the creative power of programming to optimize human efforts in everyday life. Blessing has worked with Ruby on Rails to build web applications, APIs, and command-line gems at Andela. Ruby on Rails is a server-side web application framework written in Ruby programming language.
She has created a web application that helps event organizers to manage promotions, ticket sales, email notifications and website sub-domains for their events, more easily.
She has also worked with the PEAN stack to implement new features on a web application used within Andela. The application helps to record, track, and analyse performance assessments of developers conducted by the developers themselves, their peers, and their trainers.
Blessing Ebowe is currently leading a team at Andela that is contributing to Free Code Camp. The Free Code Camp is an open source project that helps users learn how to code, connect with other developers in their local community, and build technology solutions for non-profits. She is also currently part of The Releaf Group team working as Quality Assurance engineers, ensuring software products are standard.
Blessing Ebowe was among the soft ware developers that Facebook Founder, Mark Zukerberg met during his visit to Nigeria in August 2016. Her discussions with Mark include how she got into Andela, how Andela has improved her not just as a developer but also as an individual and most importantly the challenges of being a software developer in Nigeria.
Why We Love Her:
Blessing believes in the power of focus and consistency. She is a goal getter whose eyes are always on the price. Even though her first application to Andela was unsuccessful, Blessing never gave up until she got the YES.
Every woman should aspire to have same zeal in every space they find themselves. You can't tell what you can achieve when you push to make your dreams come true. Be like Blessing Ebowe.
Dr. Omobola Johnson is a Nigerian technocrat and the pioneer Minister of Communication Technology; a position she acquired following her appointment as part of the transformation Agenda of the Goodluck Jonathan government. She came on board with a wealth of experience and an intimidating resume that has impacted positively on the sector in the last twenty four months.
Before now, Omobola Johnson served as the Country manager for Accenture Nigeria. She had her education at the International School Ibadan and the University of Manchester (BEng, Electrical and Electronic Engineering) and King's College London (MSc, Digital Electronics). She has a PhD from Cranfield University. She has earned several public commendations since taking up her position. She also serves as role model to women across Nigeria.
Before her ministerial appointment, she was Country Managing Director for Accenture, Nigeria. She had worked with Accenture since 1985 when it was Anderson Consulting. Omobola has over 25 years consulting experience and has worked with a cross-section of companies in a variety of industries. She successfully transformed these companies into more competitive and dynamic organisations.
Omobola Johnson's Work:
Omobola Johnson is the founding Chairperson and member of Board of Trustees of Women in Management and Business (WIMBIZ). WIMBIZ is a non-governmental organisation that seeks to improve the success rate of female entrepreneurs and increase the proportion of women in senior positions in corporate organisations.

Omobola Johnson launched NigComSat-IR Satellite. This has helped to complement the country's efforts at fibre connectivity and the provision of greater bandwidth.

On 30 May 2013, she presented the Nigerian National Broadband Plan for 2013 to 2018 to Ex-President Goodluck Jonathan. Following a minor cabinet reshuffle in September 2013 by President Goodluck Jonathan, she was given an extra task of supervising the operations of the Federal Ministry of Science and Technology.

Omobola Johnson facilitated e-Government drive with over 86,000 email addresses deployed for Government use on the '.gov.ng' domain names. She also had 250 websites hosted on '.gov.ng' platform as well as 382 MDAs connected in Abuja and other parts of the country.

She collaborated with CBN to drive digital and financial inclusion using the Post Office infrastructure.
Why TechHer Loves Dr. Omobola Johnson:
TechHer loves Omobola Johnson for her passion for technology, creating enabling environment for technology to thrive in Nigeria and her zeal to ensuring that telecoms companies are up and doing in their service delivery.
Information gleaned from the internet
About Her:
Isioma Idemudia is a Nigerian info tech expert with over 10 years of technology management experience. She is also an innovation specialist whose passion and ideas have significantly birthed and helped start-ups and tech related entrepreneurial activities.
In 2006, she graduated with a Second Class Upper B. Tech in Computer Software Engineering from the Rivers State University of Science and Technology.
In 2012, she earned her Master's in information technology from the Ladoke Akintola University of Technology. Aside her qualifications, she is also knowledgeable in artificial intelligence, business process re-engineering, system analysis and design.
In 2014, she enrolled for a professional program at the Harvard University, U.S.A where she studied innovation and strategy.
Isioma Idemudia got her Ph.D in Innovation and Management from the Institute of Engineering, Innovation and Technology Management. Her research topic was on Investigating critical failure factors for agile software projects in Nigeria. Her skills include project management, database management, risk management, business intelligence and agile methodologies.
She is also an Oracle Certified Database Administrator and Microsoft Certified Technology Specialist.
Her Work:
Between January 2008 – September 2009, she worked as Database Administrator at IPIT Services Limited in Port-Harcourt. She helped to manage Microsoft's database and also lectured students on Microsoft SQL Server 2003 and 2008.
She has been a Computer Analyst since December 2009 till date at the Teachers Registration Council of Nigeria Abuja. She has immensely helped in bridging the gap between theory and practice in information technology in the government.
Between 2011 and 2012, she worked as a database design consultant for E-governance and due process bureau in Bayelsa State of Nigeria. During this project, she was involved in investigating the relationships between  identified entities and mapping their relationships.
Since June 2015 till present, she has been working as Executive Director at The Tutor Hub; a company with over 25 years of tutoring experience that helps in identifying the specific educational needs of children in ensuring that they excel academically via proper coaching. As an executive director, part of her job role entails the effective coordination of day-to-day activities towards the achievement of organizational goals and objectives.
In 2015, she founded the Founders Café; a blog whose focus is to provide insights and tips for engaging business conversations with clients and give highlights on technology start-ups. Between 30th of November and 4th December, 2015, the Founders Café hosted its maiden start-up meeting tagged #AbujaStartups in Abuja. The edition was sponsored by National Information Technology Development Agency (NITDA) office for Innovation and Entrepreneurship (OIIE).
The bottom line of her works is that she has been able to design an effective medium in making use of her knowledge in providing businesses with the right information. When one reads in between the lines regarding her achievements, the following key terms and more could be coined; consultant, innovator, teacher, expert, mentor, corporate advisor, business coach and tech start-up specialist. Call her any of these and you are right!
Why TechHer Loves Her:
She is a passion driven innovation strategist who has leveraged on technology to activate her ideas and concepts. Isioma Idemudia derives great pleasure in seeing businesses prosper. She is also determined to positively do her best for tech related start-ups in Nigeria.
Her efforts in positively influencing children via The Tutor Hub and her work at the Teachers Registration Council of Nigeria is a worthwhile one. These would benefit our society as her mentoring skills would help shape teenagers into responsible and better adults.
A final lesson for us all is that Isioma Idemudia is never afraid of challenges. We should endeavor to always make use of our analytical skills which will always yield results.
Information gleaned from the Internet.
About Her:
Ofure Ukpebor is a 22-year-old computer programmer, freelancer and head of technology at Anakle Nigeria. Anakle Nigeria is a digital company that provides innovative solutions to clients.
She is originally from Edo State in Nigeria and graduated with a first class degree in Computer Science from Babcock University, Nigeria in 2012.
She is currently studying for a Master's degree in Computer Science at City University of New York, America and will conclude the programme in 2017.
In 2009, she got an Oracle Database SQL Certified Expert qualification from Microsoft Inc. and became a Microsoft Certified Technology Specialist after obtaining a CompTia license in June 2010.
She is also very proficient with JavaScript (jQuery), PHP, and Java languages (amongst others).
Her Work:
Between June 2010 - September 2010, she briefly worked as a Computer Programmer in Shell Development Petroleum Company Port Harcourt, Nigeria. She was involved in designing and normalizing of SQL databases and designing of process books for real time system monitoring with PI process book. She also repaired and troubleshot general computer hardware and programming in Visual Basic and Java languages.
From May 2011 – August 2011, she was a Computer Programmer at the Niger Delta Petroleum Resources Limited (NDPR) Port Harcourt where she was responsible for the designing of Work Breakdown Schedule (WBS) for IT projects. She deployed developed applications and conducted user education, developed web applications with PHP, troubleshot general computer hardware and developed web desktop applications with VB.NET.
From July 2012 – June 2013, she worked as a programmer and software developer at Anakle Nigeria. Her achievements at Anakle Nigeria are:
She built useful applications that helped people in their going around with their daily activities.
She created, maintained and provided support for application programs and websites for administration. She also created web and mobile systems making use of HTML, Java, PHP, JQUERY and associated tools.
Ofure Ukpebor has also been working as a freelancer since 2010 till date and has used her vast nerdy skills to provide innovative solutions for clients.
She rose to the position of Head of Technology at Anakle Nigeria in July 2013. She is responsible for training and mentoring upcoming developers on the best programming practices and methodologies as well as analysing and debugging code structures to ensure that completed software undergo all the phases of software development life cycle. She also attends to clients' meetings and conducts negotiations on behalf of Anakle Nigeria. She still supervises the technology team at Anakle Nigeria.
The followings are some of the projects Ofure Ukpebor has worked on:
In March 2012, she designed and implemented an online recruitment platform for Babcock University along with Olushola Awoderu. The system was built to enable the Human Resource department of Babcock University to generate a talent of job applicants and also contact them. In summary, the project converts Human Resources functions to e-recruitment solutions.
In May 2014, she developed the Bride Price App (www.brideprice.com.ng) with Team Anakle members like Chilezie Unachuwkwu, Tokunbo Adewale, Munachi Nwoke -Ekpo, Editi Effiong and Bolatito Bolasodun . The application has been accessed from over 156 countries around the globe
Why TechHer Loves Her:
We love her because she is a resolute and innovative young woman. She is one who's got brain, intelligence she puts to work. She once said "I strongly believe learning never ends and I try to put in my best in everything I do".
To us she is a great hope for the future; for women in technology in Nigeria and Africa.
Information gleaned from the Internet.
About Her:
Honey Ogundeyi is a well-known Management Consultant with a decade old experience in Internet, Telecoms, Brand Management and Business Consulting. She is also skilful in web commerce, online and mobile advertising.
Honey is the Founder and CEO of Fashpa; an exceptional online retail store that provides customers with trendy fashion and accessories in Nigeria and beyond. She hails from a family of entrepreneurs and graduated with a B.Sc. in Public Policy from the University of Birmingham in 2004.
Honey started Fashpa because of a number of reasons. She was unable to buy a pair of shoes because it was unnecessarily exorbitant. Therefore there is a need to ensure the accessibility and affordability of quality clothing to help Nigerians and other Africans stay in touch with their culture via fashion.
Before Fashpa, Honey Ogundeyi carved a niche for herself with the various places she worked and the career she built in all the different countries she's lived in!
Her Work:
Between 2004 – 2006, she worked in Heirs Alliance; an associate of United Bank for Africa (UBA), Lagos State, Nigeria.
From 2006 – 2009, she worked as Senior Analyst at McKinsey and Company, Brussels, Belgium. She was involved in handling complex and high profile projects and providing solutions to clients.
From March 2009 –August 2010, she was a Senior Business Consultant at Ericsson, Lagos State.
While at Ericsson, she worked as the Brand Capability Manger in Stockholm, Sweden.
Still at Ericsson, between 2011 – 2012, she served as Head of Brand Management Region, Sub Saharan, Africa where she led a new brand strategy rollout plan for Ericsson in Sub Saharan Africa.
From February 2012 – March 2012, she was the Industry Manager of Google, Lagos State. She worked with the Country Manager to develop Google's marketplace and also proffered advertising solutions to clients from different business sectors.
 Since November 2013, she's been at Fashpa.com.
Aside her many achievements, Honey Ogundeyi has been recognized and honoured by prominent international/national non-profit outfits for the excellent role she has been playing in using technological platforms to inspire today's women in Africa.
Start-ups greats are still awed by her ability to fuse trendy fashion with technology in Nigeria. Fashpa, has also become a popular clothing line and fashion lifestyle brand that is sought by customers in Africa and beyond.
In 2014, she became a Junior Achievement Ambassador (I am JAN); economic education non-profit that motivates aspiring business leaders.
In June 2014, she was among the guest speakers at the Africa Rising Summit in London where she extensively spoke on the untapped opportunities that exist in Online Retailing in Africa. She was also named among the top ten emerging women entrepreneurs to watch in Africa by Forbes.
In 2015, she was named in a list of 100 most inspiring Nigerian women by Ynaija.com.
Honey Ogundeyi advices start-ups by writing inspiring articles in her blog that is essential for Nigerian women to thrive in business.
Why TechHer Loves Her:
Honey Ogundeyi is driven by the desire to make an impact. The lesson for women is that we can leverage on technology as an enabler both for starting and promoting great concepts. We will never know until we try!
Honey Ogundeyi belongs to the 'Never Give Up' school of thought, and has always written about women starting small. She believes that everything great starts small. She says Fashpa started in her bedroom before she got an office. This trendy fashion brand is a testament of her problem solving skills.
Honey Ogundeyi once said "...I think what is interesting about developing online platforms is that you can't just apply what happens in Europe and America to this market. So you have to adapt it and make it relevant to our Nigerian and African customer."
How are you adapting technology to suit your market/community/audience today?
Information gleaned from the Internet.
About Her
Funke Opeke is Nigerian by birth. She is the Founder and CEO of Main One Cable; an Internet solutions company in Nigeria that built a sub-marine cable system which provides advanced network, voice, data, and cloud services to locations across West Africa.
Funke was born into a lovely family and has six siblings; she grew up in Ibadan, Oyo State. Her father was the first indigenous Director of the Cocoa Research Institute of Nigeria and her mum once worked as Head Teacher of different Catholic private schools in Ibadan.
She attended Queen's School, Ibadan for High School, and graduated with a B.Sc  in Electronics and Electrical Engineering from Obafemi Awolowo University in 1981. She also has a Master's Degree in the same discipline from Columbia University, New York; she got that in 1984.
Her Work
She started her career as a Systems Engineer, then joined PA Consulting Group where she held several senior positions at Allied Signal and Telcordia Communications.
Between 2001 and 2005, she was the Executive Director, Performance Assurance with the Wholesale Division of  Verizon Communications, New York, and was involved in designing and implementing business frameworks for Verizon.
In 2005, Funke Opeke returned to Nigeria, after a successful career spanning over 2 decades in ICTs in the United States.
In October of that year, she replaced Demola Eleso as the Chief Technical Officer at MTN Nigeria, and resigned her appointment after 5 months. Her  role at MTN Nigeria included planning and management for business operations.
She also had a brief stint at NITEL (Nigerian Telecommunications) as the Interim Chief Operating Officer (COO) and was part of the team that advised Transcorp on the Privatization of NITEL.
On July 22nd, 2010, Main One Cable started full operation. This feat became possible after 7,000km of fibre optic cable was laid under sea from Portugal down to Accra, Ghana  and Lagos, Nigeria. Capital for this project (touted as the biggest of its type in West Africa) was gotten by raising $240 million, and a contingency fund of $28 million.
Part of Main One Cable's mission is to start a cyber revolution that would connect the whole of Nigeria and Sub-Saharan Africa.
Funke Opeke has a keen interest in identifying and utilizing opportunities, and this shines through all the projects she gets involved in.
In 2012, Funke was recipient of the CNBC All Africa Businesswoman of the Year Award. She is  a member of the Institute of Electronic and Electrical Engineering, USA and the Nigerian Society of Engineers.
On the 20th of January 2015, Funke Opeke was appointed as Independent Non-Executive Director to the Board of Atlas Mara, a top notch investor relations firm.
Why TechHer Loves Her
She's a rare Amazon and epitome of hard work for women folk and a result-oriented Engineer. She' s a woman with great foresight, and has excellent work ethic. She sees problems as surmountable challenges, which is perhaps one of the reasons she started Main One in the first place. Beyond being shocked at the abysmal level of internet connectivity, she did something.
Prior to Main One Cable, she advocated for the fair treatment of subordinates, especially junior employees in her work places.
Funke Opeke is known to have said  "While the developed world was fully connected, here in Nigeria the average young person didn't know what the internet was. We can't leave an entire generation of young people without prosper access to the internet." We agree, and are inspired by her achievements.
Information gleaned from the Internet.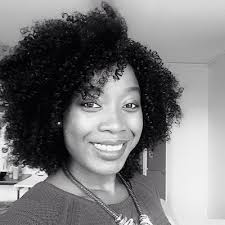 About Her:
Dr Tomi Oladepo is an independent media consultant, writer, blogger and researcher who is interested in digital public sphere, human and cultural rights. She hails from the western region of Nigeria.
Dr Oladepo's academic records are enviable. It is a clear testament to her hardworking nature.
She has a First Class in B.Sc in Mass Communication from Covenant University, Nigeria.
She has a Masters' Degree with a Distinction in Global Media Communication from Coventry University, England.
Mid 2015, Dr. Tomi completed her Ph.D from University of Warwick. Her interests revolved around digital public sphere, digital media communication and how technology affects culture.
Dr. Tomi has received several notable Awards and Honours for her distinctive and brilliant productions including:
Art Faculty Prize: Warwick Research Poster Competition - University of Warwick June 2014.
Warwick Award for teaching excellence for postgraduate research students (Nominee).
Best graduating student, College of Human Development
Best graduating student; Department of Mass Communication, Covenant University.
About Her Work:
Dr. Tomi is creative in thinking as well as a problem solver. She started her career in 2008 as a Client Service Executive at Shared Insight, Lagos, Nigeria. She moved to Coventry, United Kingdom for her Master's Degree doubling as a production assistant and researcher at Metal Dog Media from 2010-2011.
From October 2013-January 2014, Dr.Oladepo worked as Research Administrator on the IBTV Symposium at the University of Warwick and University of York.
She has experience in radio broadcasting, film and documentary production. She has featured severally on programmes by the BBC World Service including being a guest editor and participant at the World Service's 80th Anniversary Focus on Africa programme.
Dr. Tomi also worked as a Research and Teaching Assistant  at the Centre for Cultural Policy Studies from November 2011 to July 2015 at Warwick University. As part of the panel members on assessment of assigned modules at the University of Warwick, she prepared and delivered modules on social media engagement in Africa for 2013/2014.
She is also founder and Editor of Stylish Academic which features fashion and lifestyle for the academic. Stylish Academic dismantles the notion that scholars are not/cannot be fashionable. She also owns the blog Digital Media Culture, which is woven around how digital media affects our work and play. She investigates the fast growing digital media environment and how it enhances and also presents challenges.
She was a panel member at the 'African Women Decade- Make Every Woman Count' in January 2014. There was a discussion on the Internet, information and technology as tools of empowerment. Her panel focused on how African women are using technology and social media for economic, political and social empowerment.
Her publications include:
Reconsidering cultural imperialism in the age of New media in critique and application of communication themes. ED. N.T Ekeanyanwu, I.A Sobowale: covenant university Press.
The Arts and Digital Media. The Question Of The Public Sphere in Africa. IN Schneider W, and Gad,D.Eds. Good Governance For Cultural Policy. African German Research about Arts and Development.
Rethinking Cultural Imperialism Theory in the Age of New Media.
Why TechHer Loves Her:
Dr Oladepo is a brilliant scholar who is fascinated by the ways technology (new media) affects/enhances the society at large. She is an inspiration to all women because we cannot only do what we are passionate about; we can be brilliant at it too.
Information gleaned from the internet.