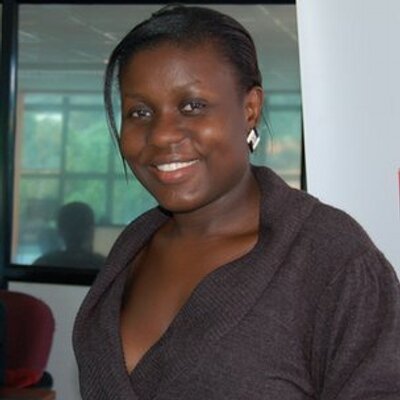 About Her:
Barbara is an award-winning female technologist, a mother of two children and a graduate of Makerere University Business School. She has a Postgraduate degree in Project Planning and Management from Uganda Management Institute. She is a web designer and a social entrepreneur who is focused on how to help women be better at whatever they're doing using technology.
Honors and Awards
She received the Change Agent by Anita Borg Institute in October 2014.
She is the Board Chair of AfriLabs Foundation.
Mrs. Birungi is a member of AISEC.
Her Work:
She started her career as a Research Assistant at Makerere University at the age of 20. She did some research on how to better enable craftswomen get their products online.
Mrs. Birungi is also one of the organizers of the Apps4africa competition in Uganda hosted by Appfrica Labs. She became the Country Manager of Appfrica Labs in February 2009.
In July 2010, she co-founded Hive Co-lab in Kampala, Uganda. Hive Co-lab is a business incubator for start-ups in Uganda. The incubator was established to create a collaborative environment that promotes experimentation of scalable ideas with positive social and economic returns.
She took part in a Makerere university initiative to help rural craft-making women market their produce on the internet. She also aimed at improving their livelihood through counseling, encouragement and teaching practical financial saving skills.
She is also the Founder of Women in Technology, Uganda (WITU) which started in September 2012. WITU seeks to address the gender technological gap through recruitment, encouragement, training, empowerment and career advancement of women in the ICT sector. WITU has taught over 500 young girls and contributed to more than 100 women finding tech jobs.
Mrs. Barbara also creates a Hackathon programmes whereby women design several apps based on identified needs under the WITU umbrella. One of the projects birthed a notable app called Nakazade. The app is a maternal and infant health app that provides information for mothers and traditional birth attendants. Embedded in the app are information relating to pregnancy, health care, use of contraceptive also known as family planning, infant care and immunization schedules local to them.
She also has expertise in Business Development Advisory, Strategic Planning, Project Management and Implementation.
She has two publications on African Women in Business + Tech. BBC, October 1, 2012 and African Women in Tech, UNESCO Journal, Word of Science, April 1, 2013.
Why TechHer Loves Her:
She has empowered women based on the lack of support group for women in the technology industry in Uganda. Mrs. Barbara has highly impacted the economy of Uganda and created solutions to some of its challenges in areas of unemployment, digital gender divide, health and technology.
In an interview with AFKInsider, Mrs Birungi outlined her vision succinctly. My hopes for Hive Colab and WITU are highly to impact Uganda's youth to think differently and create their own solutions to many of Uganda's challenges. These challenges include unemployment, poor governance, health and infrastructure among others. I want WITU to bring the digital gender divide down to 50/50 by 2023 by helping to raise a new generation of girls that think differently about technology than the current generation.
She is a role model to other women working or aspiring towards mastery of digital technology.