Moyinoluwa Adeyemi is an app developer, tech enthusiast and blogger from Ogun State, Nigeria. Moyin's love for technology and her passion to use it to solve problems has led her to create more than 7 mobile apps that provide innovative solutions to a myriad of problems. Her apps have tackled everything from tourism to education to social interactions. She has also worked as a software engineer.
She has a B.Sc. in Mathematics and Computer science from the Obafemi Awolowo University, Ile-Ife alongside certificates in Oracle and apps development from Udacity.
In 2016, she created an app that tells the time in Yoruba which is available on android platforms. She is currently an android developer at Off.Grid:Electric where she is part of a team working on an app that enables people in Sub-Saharan Africa to have access to clean energy.
Some of the apps she has worked on include Tour9ja, created in 2012. It is an android app that allows tourists/natives in Nigeria to know more about the states in Nigeria. Moyinoluwa was part of the team that created the application. In October 2013, she developed a web application/android mobile app called 'Efficacy' at the National Software Competition, where she emerged as the 1st runner up. Efficacy was designed to detect counterfeit drugs in Nigeria. She was also part of the team that developed an educational app called "Kawe" (which means read in Yoruba language). Kawe came in 2nd place at Google ILO.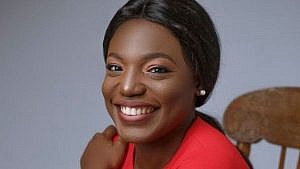 In November 2013, Moyinoluwa and two of her colleagues, Adeyemi Olaoye and Adegoke Obasa created another app called "Molebi" (meaning family). The app was created with the intent to connect families. The application allows you to add your family members from all social networks and then create a family tree.
Moyin is also very passionate about increasing the visibility of girls and women in technology. She started the first Women Techmakers group in Nigeria at her university in 2013 and she regularly organizes and hosts conferences for the Google Developers Group in Lagos.
She loves learning and sharing her knowledge about technology; she helps young girls get started with programming and she has a blog where she talks about a variety of tech related issues and the latest in tech news.
Moyin is currently a senior andriod developer at ZOLA Electric, a company working on the frontlines to make clean, reliable and affordable energy available to all.
#TechHer loves her because Moyinoluwa is an inspiration to young women thinking about a career in technology. As she always says, "We want more women with laptop bags". She craves to see more women in technology inventing great and brilliant ideas. She is also proof that hard work pays.
Nkemdilim Begho is the daughter of Chris Uwaje who pioneered the conceptualization Framework and content drafting strategy for the establishment of the National Information Technology Development Policy for Nigeria.
Mrs Begho is the Managing Director of Future Software Resources Limited- an IT solutions provider focused on online solutions, e-learning and IT security. Nkemdilim volunteers and mentors young and less privileged children in Nigeria. She has a B.Sc. in BioInformatics from Ludwig-Maxmillians Universitat Munchen, Germany.
She was awarded the Jim Ovia Prize for Software Excellence.
She is a facilitator at W.TEC and Ajegunle.org.
She is also a recipient of the Etisalat Prize for Innovation.
Nkem has been featured on several newspaper and magazine publications as an expert speaker on ICT in Africa.
Her Work:
She started her career as an Application Developer at Max Planck Institute for Psychiatric Research, Munich Germany in December 2002. Mrs. Begho developed software tools to aid genetic research, and plugins for Micro-array database (Java).
In 2005, Mrs Begho was the Channel Manager for Leapsoft Nigeria Limited.
Between December 2004- December 2009, she worked as Bioinformatics Consultant and Software Developer for Affectics Pharmaceuticals. Nkem developed a chemical compound database called Affectis KemSuite (Java PostrgreSQL) Affectis KemSuite is an in - house developed compound database system with chemical intelligence, which enables company wide data integration. Affectis KemSuite delivers all essential functionalities that ISIS Base,Chem Office or IDBS have, including the support of all data formats primarily used by the pharmaceutical industry.
She's one of the Board Members of the World Summit Youth Award from 2010 till date;Board Member of the World Summit Youth Award, a global e-content contest with core focus on the acceleration of the Millennium Development Goal implementation.
In February 2008, she became the Managing Director of Future Software Resources Limited- a website design & web-solution provider located in Lagos, Nigeria. She was also among the Research and Development Team, for National Information Technology Development Agency on E-Government Interoperability Framework.
Other services her company offers include online marketing, Search Engine Optimization (SEO), content management system development, online recruitment, graphic design, brand development (logo design and branding), workflow, business and educational software development and IT consultancy services for Nigerian corporate and start-up businesses, as well as the public sector.
Her company innovated the first digital business cards in Nigeria.
In September 2009, she was part of the NITDA Open Standards Framework on Creation and development of the open standards framework for Nigeria.
Why TechHer Loves Her:
Her success is founded on a passion for driving innovative thinking, building a globally recognized technology brand and setting trends in the Nigerian Technology sector
About Her:
Honey Ogundeyi is a well-known Management Consultant with a decade old experience in Internet, Telecoms, Brand Management and Business Consulting. She is also skilful in web commerce, online and mobile advertising.
Honey is the Founder and CEO of Fashpa; an exceptional online retail store that provides customers with trendy fashion and accessories in Nigeria and beyond. She hails from a family of entrepreneurs and graduated with a B.Sc. in Public Policy from the University of Birmingham in 2004.
Honey started Fashpa because of a number of reasons. She was unable to buy a pair of shoes because it was unnecessarily exorbitant. Therefore there is a need to ensure the accessibility and affordability of quality clothing to help Nigerians and other Africans stay in touch with their culture via fashion.
Before Fashpa, Honey Ogundeyi carved a niche for herself with the various places she worked and the career she built in all the different countries she's lived in!
Her Work:
Between 2004 – 2006, she worked in Heirs Alliance; an associate of United Bank for Africa (UBA), Lagos State, Nigeria.
From 2006 – 2009, she worked as Senior Analyst at McKinsey and Company, Brussels, Belgium. She was involved in handling complex and high profile projects and providing solutions to clients.
From March 2009 –August 2010, she was a Senior Business Consultant at Ericsson, Lagos State.
While at Ericsson, she worked as the Brand Capability Manger in Stockholm, Sweden.
Still at Ericsson, between 2011 – 2012, she served as Head of Brand Management Region, Sub Saharan, Africa where she led a new brand strategy rollout plan for Ericsson in Sub Saharan Africa.
From February 2012 – March 2012, she was the Industry Manager of Google, Lagos State. She worked with the Country Manager to develop Google's marketplace and also proffered advertising solutions to clients from different business sectors.
 Since November 2013, she's been at Fashpa.com.
Aside her many achievements, Honey Ogundeyi has been recognized and honoured by prominent international/national non-profit outfits for the excellent role she has been playing in using technological platforms to inspire today's women in Africa.
Start-ups greats are still awed by her ability to fuse trendy fashion with technology in Nigeria. Fashpa, has also become a popular clothing line and fashion lifestyle brand that is sought by customers in Africa and beyond.
In 2014, she became a Junior Achievement Ambassador (I am JAN); economic education non-profit that motivates aspiring business leaders.
In June 2014, she was among the guest speakers at the Africa Rising Summit in London where she extensively spoke on the untapped opportunities that exist in Online Retailing in Africa. She was also named among the top ten emerging women entrepreneurs to watch in Africa by Forbes.
In 2015, she was named in a list of 100 most inspiring Nigerian women by Ynaija.com.
Honey Ogundeyi advices start-ups by writing inspiring articles in her blog that is essential for Nigerian women to thrive in business.
Why TechHer Loves Her:
Honey Ogundeyi is driven by the desire to make an impact. The lesson for women is that we can leverage on technology as an enabler both for starting and promoting great concepts. We will never know until we try!
Honey Ogundeyi belongs to the 'Never Give Up' school of thought, and has always written about women starting small. She believes that everything great starts small. She says Fashpa started in her bedroom before she got an office. This trendy fashion brand is a testament of her problem solving skills.
Honey Ogundeyi once said "...I think what is interesting about developing online platforms is that you can't just apply what happens in Europe and America to this market. So you have to adapt it and make it relevant to our Nigerian and African customer."
How are you adapting technology to suit your market/community/audience today?
Information gleaned from the Internet.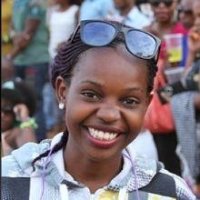 About Her:
Viola Nuwaha is an Ugandan Information and Communications Technology for Development (ICT4D) expert, a programmer and a rural development enthusiast. Many caps on this lady! She attended the Mary Hills High School in Uganda and graduated with a B.Sc in Computer Science from the prestigious Makerere University in Uganda in 2013.
Viola Nuwaha has always loved computers starting the age of 10. She would play with them on frequent trips to her mother's office. There's no doubt about the fact that an early exposure to computers and her sheer determination really helped in broadening her horizons and shaping her career in the field of Information and Communications Technology.
Her Work:
Viola is passionate about using technology to provide solutions that would improve and impact on the lives of rural dwellers in Uganda. This shines through the roles she has taken;
Between June 2012–September 2012, she worked as an Intern at the College of Health Sciences, Makerere University, Uganda.
Between November 2013–April 2014, she worked as Programs Assistant at Women In Technology Uganda (WITU). She helped co-ordinate various activities and implemented well tailored technological programs.
She also spent some time at Hive Co-Lab; an incubation space that midwived WITU (Women in Technology Uganda). The sister firms operate in the same hub.
She is currently the social media manager at Techjaja; a position she has held since 2nd December 2013.
Since May 2014, she has been working at Farm Radio International - Radios Rurales Internationales as a Junior ICT officer/developer. Her role includes assisting Farm Radio International  in the designing of modern ICT approaches and strategies. She has also helped in training and empowering broadcasters on the best possible methods to fuse technology in the presentation of radio shows and other programs to ensure an efficient dual conversational framework.
Viola Nuwaha is proficient with the Ubuntu operating system, graphic designing, web development, computer & network security, social media and blogging. She strives for opportunities to inspire young females to aspire and achieve more in technology.
In 2014, Viola worked with Flavia Tumusiime, Dr Consolata Kabonesa, Dr Ruth Nsibarano and a few others to counsel and mentor a team of female students for the Technovation Challenge. This is a platform which motivates girls to become creators of technology instead of  just being users.
Viola Nuwaha has also mentored young programmers and organized series of Ubuntu workshop classes for young girls in Uganda who are keen on knowing more about how technology works. She is also a regular at Hackathon events where she contributes knowledge, skill and tons of support!
Why TechHer Loves Her:
She is an amazing embodiment of both talent and motivation to women, especially to young girls. She has been able to prove that nothing is impossible for women to achieve. The geographical location or where we come from have nothing on a strong will to excel. On several occasions, via the blog site of Farm Radio International; Viola Nuwaha discusses the challenges women in technology face, but goes beyond that to provide solutions.
Information gleaned from the Internet
#TechHer held her inaugural event on Friday, 28th August at the Exhibition Hall of the Shehu Musa Yar'Adua Centre. The bi-monthly event was conceived and organized by CC Consulting Services Limited. It aims to involve more women actively and productively in the ever-growing technology space in Nigeria and even the world at large.
"Women still need a solid support base in order to help them get a foothold in the tech industry", said Huffington Post about #TechHer, and the event did that and more. It provided a platform for women to connect, interact and share experiences about how technology positively influences their everyday lives. The women who attended were enlightened by the topics from the various speakers Nana Nwachukwu on the marriage between law and technology, Florist Doreen Aninyei on growing her business via digital, Anna Egbagbe on effective digital marketing, etc. The ladies also got to speed date 'TechHer style', with the most effective networker winning N10, 000.
The serious discussions were balanced by moments of great fun such as the fishbowl raffle, which saw attendees going home with gifts and prizes including free coding classes, thousands of naira worth of airtime and data, vouchers for beauty treatments, and more.
Jackie Farris, host of the event and Director-General of the Shehu Musa Yar'Adua Foundation gave the welcome speech. She welcomed attendees to the event, reminding them of the "knowledge transfer workshop the Foundation in partnership with some organizations has planned". There was also a greeting from a representative of the Swedish Government, which is keenly interested in the concept of #TechHer.
#TechHer's attendees ranged from women who are expert in technology, women with moderate knowledge, to novices with an interest or curiosity about the field. The event was free to attend, even though interested participants registered via email before the day. Chioma Agwuegbo, convener of the event, explained the vision for #TechHer, saying, "We are more powerful as a collective than as individual units struggling on our various levels of knowledge"
Those unable to attend were not left out as there was an audio and audiovisual live-stream provided by Amplified Radio and HolyHill Church respectively. Attendees were treated to light refreshments and branded souvenirs.
#TechHer was organized by CC Consulting Services Limited and hosted by the Shehu Musa Yar'Adua Foundation. The event was supported by SocialGood NG, Amplified Radio, iBlend Services, Global Shapers Abuja Hub, Blazing Images, LearnCode, PlayHouse Communication, Zahara Spa and Salon, TechNigeria, and Holyhill Church.
For more information, contact:
Chioma Agwuegbo
Mobile: +234 (0) 803-845-8900
Email: chioma@chiomachuka.com
Twitter: @chiomachuka
TechHerNG
Phone: +234 (0) 908-304-1940
Twitter/Facebook/Instagram/YouTube: TechHerNG
Live stream account of the inaugural TechHer event held at the Shehu Musa Yar Adua Center in Abuja, Nigeria on the 28th of August 2015. #TechHer #TechHerNG
#TechHer was born out of a need to see women in Abuja come together to work, support each, and learn together. We realized there was no platform for women working in and around digital (especially in Abuja) to share ideas, experiences, challenges etc. for a number of reasons including the perception that technology is the exclusive preserve of male folk.
Where others saw a deficiency, we saw an opportunity and the product of that idea shared with friends, family, and partners, is this website, the inaugural event holding in Abuja on the 28th of August 2015, and hopefully, the birth of a true support group for young girls currently hoping to get into technology or STEM.
We are super excited about #TechHer because it was borne out of a need and is (and will always be) driven by passion. Initiating a community, nurturing a dream and seeing it come to reality is something we cannot but be thankful for.
What we are most amazed at however are the responses we've gotten! When we started planning, our modest expectations didn't exceed 30 – 40 people at most. Imagine our surprise when we had over 50 people register on the first day! That number has since grown to over 110, and we now have the pleasant problem of space! Let's not even talk about having to reopen registration because we had too many requests for that!
Another thing. All our speakers have been drawn from the attendees, and we're excited at the knowledge in the room! They are
Blessing Orazulume: She is a programmer and software developer at Andela and is proficient with building web apps, mobile apps and also website. Blessing will be teaching software development.
Nana Nwachukwu: She is an Information Technology and intellectual property lawyer. She successfully completed a project on standards for ICT in Holograms and Barcodes for Nigeria. Nana will discuss the marriage between law and technology.
Anna Egbagbe: Anna is a digital marketing consultant and trainer with experience that cuts across various industries such as financial, real estate and Non-Profits. She has extensive marketing/PR experience and consumer engagement with brands on digital platforms. Anna will give insights on Digital Marketing.
Dumebi Chukwuka: A confident, highly driven IT Project Manager with years of experience in managing Federal, State and private projects that have varied from hardware to software implementation. Dumebi will focus on Digital Storytelling.
We're looking forward to a goodwill message from the Swedish government, and a welcome address by Jackie W. Farris, Executive Director of the Shehu Musa Yar'Adua Foundation.
If you can't be in the room, don't worry! We'll be live streaming both for screens and for radio, thanks to the guys at HolyHill Church and Amplified Radio.
We're also grateful to all our partners and supporters, where would we be without you?
Here's to women, to technology, and the birth of great things.
#TechHer is powered by CC Consulting Services.