Lisa has a degree in Software Engineering from Makerere University Kampala, Uganda. She was funded by the Network Start up resource Center to attend the Grace Hopper Celebration of Women in Computing Conference in Minneapolis, United States of America.
She is proficient with Java, CSS, HTML and Shell scripting. She has won several awards such as: the first prize of the Orange Community Innovation Awards in 2013, by building an agricultural App called AgroMarketday with Isaac Omiat. It features details of agricultural markets, market days, and farmers in district of Uganda.
Her Work:
Between October 2011 - October 2012, she worked as an End user support Intern at Directorate of ICT support and training for Makerere University, Kampala.
In 2012, Lisa volunteered for Afchix African Women in Technology. As a volunteer, she facilitated networking opportunities amongst women studying computer science and those working around the Information and Communication Technology field. She didn't stop there, a platform for mentoring upcoming young women in the field of computer sciences was also established by her.
From November 2013 - August 2014, she was an Intern at Orange Uganda where she managed the social media presence. She also presented weekly reports, including organizing and facilitating the annual Orange community Innovation Awards for the year 2014.
In 2014, she organized a Unix system administration and networking workshop for female engineers in East Africa called AFNOG chix.
Lisa currently works as a business developer at Likamis Software Limited; a digital company she co-founded with Isaac Omiat. The goal for establishing Likamis was to bridge the gap between farmers and consumers in Uganda.
Why TechHer Loves Her:
At TechHer, we believe in collaboration and support. Miss Katusiime agrees with us as she reiterates the essence of women networking. She says, "It is so great when women come together to network and share brilliant ideas because through such networks great ideas are formed that lead to greater things"
Culled from the Internet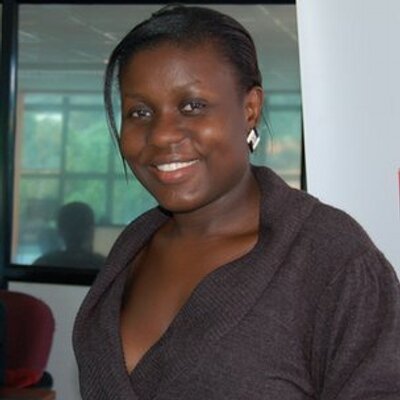 About Her:
Barbara is an award-winning female technologist, a mother of two children and a graduate of Makerere University Business School. She has a Postgraduate degree in Project Planning and Management from Uganda Management Institute. She is a web designer and a social entrepreneur who is focused on how to help women be better at whatever they're doing using technology.
Honors and Awards
She received the Change Agent by Anita Borg Institute in October 2014.
She is the Board Chair of AfriLabs Foundation.
Mrs. Birungi is a member of AISEC.
Her Work:
She started her career as a Research Assistant at Makerere University at the age of 20. She did some research on how to better enable craftswomen get their products online.
Mrs. Birungi is also one of the organizers of the Apps4africa competition in Uganda hosted by Appfrica Labs. She became the Country Manager of Appfrica Labs in February 2009.
In July 2010, she co-founded Hive Co-lab in Kampala, Uganda. Hive Co-lab is a business incubator for start-ups in Uganda. The incubator was established to create a collaborative environment that promotes experimentation of scalable ideas with positive social and economic returns.
She took part in a Makerere university initiative to help rural craft-making women market their produce on the internet. She also aimed at improving their livelihood through counseling, encouragement and teaching practical financial saving skills.
She is also the Founder of Women in Technology, Uganda (WITU) which started in September 2012. WITU seeks to address the gender technological gap through recruitment, encouragement, training, empowerment and career advancement of women in the ICT sector. WITU has taught over 500 young girls and contributed to more than 100 women finding tech jobs.
Mrs. Barbara also creates a Hackathon programmes whereby women design several apps based on identified needs under the WITU umbrella. One of the projects birthed a notable app called Nakazade. The app is a maternal and infant health app that provides information for mothers and traditional birth attendants. Embedded in the app are information relating to pregnancy, health care, use of contraceptive also known as family planning, infant care and immunization schedules local to them.
She also has expertise in Business Development Advisory, Strategic Planning, Project Management and Implementation.
She has two publications on African Women in Business + Tech. BBC, October 1, 2012 and African Women in Tech, UNESCO Journal, Word of Science, April 1, 2013.
Why TechHer Loves Her:
She has empowered women based on the lack of support group for women in the technology industry in Uganda. Mrs. Barbara has highly impacted the economy of Uganda and created solutions to some of its challenges in areas of unemployment, digital gender divide, health and technology.
In an interview with AFKInsider, Mrs Birungi outlined her vision succinctly. My hopes for Hive Colab and WITU are highly to impact Uganda's youth to think differently and create their own solutions to many of Uganda's challenges. These challenges include unemployment, poor governance, health and infrastructure among others. I want WITU to bring the digital gender divide down to 50/50 by 2023 by helping to raise a new generation of girls that think differently about technology than the current generation.
She is a role model to other women working or aspiring towards mastery of digital technology.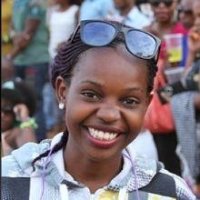 About Her:
Viola Nuwaha is an Ugandan Information and Communications Technology for Development (ICT4D) expert, a programmer and a rural development enthusiast. Many caps on this lady! She attended the Mary Hills High School in Uganda and graduated with a B.Sc in Computer Science from the prestigious Makerere University in Uganda in 2013.
Viola Nuwaha has always loved computers starting the age of 10. She would play with them on frequent trips to her mother's office. There's no doubt about the fact that an early exposure to computers and her sheer determination really helped in broadening her horizons and shaping her career in the field of Information and Communications Technology.
Her Work:
Viola is passionate about using technology to provide solutions that would improve and impact on the lives of rural dwellers in Uganda. This shines through the roles she has taken;
Between June 2012–September 2012, she worked as an Intern at the College of Health Sciences, Makerere University, Uganda.
Between November 2013–April 2014, she worked as Programs Assistant at Women In Technology Uganda (WITU). She helped co-ordinate various activities and implemented well tailored technological programs.
She also spent some time at Hive Co-Lab; an incubation space that midwived WITU (Women in Technology Uganda). The sister firms operate in the same hub.
She is currently the social media manager at Techjaja; a position she has held since 2nd December 2013.
Since May 2014, she has been working at Farm Radio International - Radios Rurales Internationales as a Junior ICT officer/developer. Her role includes assisting Farm Radio International  in the designing of modern ICT approaches and strategies. She has also helped in training and empowering broadcasters on the best possible methods to fuse technology in the presentation of radio shows and other programs to ensure an efficient dual conversational framework.
Viola Nuwaha is proficient with the Ubuntu operating system, graphic designing, web development, computer & network security, social media and blogging. She strives for opportunities to inspire young females to aspire and achieve more in technology.
In 2014, Viola worked with Flavia Tumusiime, Dr Consolata Kabonesa, Dr Ruth Nsibarano and a few others to counsel and mentor a team of female students for the Technovation Challenge. This is a platform which motivates girls to become creators of technology instead of  just being users.
Viola Nuwaha has also mentored young programmers and organized series of Ubuntu workshop classes for young girls in Uganda who are keen on knowing more about how technology works. She is also a regular at Hackathon events where she contributes knowledge, skill and tons of support!
Why TechHer Loves Her:
She is an amazing embodiment of both talent and motivation to women, especially to young girls. She has been able to prove that nothing is impossible for women to achieve. The geographical location or where we come from have nothing on a strong will to excel. On several occasions, via the blog site of Farm Radio International; Viola Nuwaha discusses the challenges women in technology face, but goes beyond that to provide solutions.
Information gleaned from the Internet