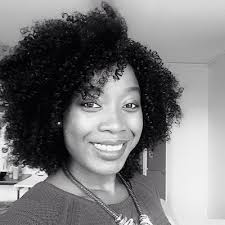 About Her:
Dr Tomi Oladepo is an independent media consultant, writer, blogger and researcher who is interested in digital public sphere, human and cultural rights. She hails from the western region of Nigeria.
Dr Oladepo's academic records are enviable. It is a clear testament to her hardworking nature.
She has a First Class in B.Sc in Mass Communication from Covenant University, Nigeria.
She has a Masters' Degree with a Distinction in Global Media Communication from Coventry University, England.
Mid 2015, Dr. Tomi completed her Ph.D from University of Warwick. Her interests revolved around digital public sphere, digital media communication and how technology affects culture.
Dr. Tomi has received several notable Awards and Honours for her distinctive and brilliant productions including:
Art Faculty Prize: Warwick Research Poster Competition - University of Warwick June 2014.
Warwick Award for teaching excellence for postgraduate research students (Nominee).
Best graduating student, College of Human Development
Best graduating student; Department of Mass Communication, Covenant University.
About Her Work:
Dr. Tomi is creative in thinking as well as a problem solver. She started her career in 2008 as a Client Service Executive at Shared Insight, Lagos, Nigeria. She moved to Coventry, United Kingdom for her Master's Degree doubling as a production assistant and researcher at Metal Dog Media from 2010-2011.
From October 2013-January 2014, Dr.Oladepo worked as Research Administrator on the IBTV Symposium at the University of Warwick and University of York.
She has experience in radio broadcasting, film and documentary production. She has featured severally on programmes by the BBC World Service including being a guest editor and participant at the World Service's 80th Anniversary Focus on Africa programme.
Dr. Tomi also worked as a Research and Teaching Assistant  at the Centre for Cultural Policy Studies from November 2011 to July 2015 at Warwick University. As part of the panel members on assessment of assigned modules at the University of Warwick, she prepared and delivered modules on social media engagement in Africa for 2013/2014.
She is also founder and Editor of Stylish Academic which features fashion and lifestyle for the academic. Stylish Academic dismantles the notion that scholars are not/cannot be fashionable. She also owns the blog Digital Media Culture, which is woven around how digital media affects our work and play. She investigates the fast growing digital media environment and how it enhances and also presents challenges.
She was a panel member at the 'African Women Decade- Make Every Woman Count' in January 2014. There was a discussion on the Internet, information and technology as tools of empowerment. Her panel focused on how African women are using technology and social media for economic, political and social empowerment.
Her publications include:
Reconsidering cultural imperialism in the age of New media in critique and application of communication themes. ED. N.T Ekeanyanwu, I.A Sobowale: covenant university Press.
The Arts and Digital Media. The Question Of The Public Sphere in Africa. IN Schneider W, and Gad,D.Eds. Good Governance For Cultural Policy. African German Research about Arts and Development.
Rethinking Cultural Imperialism Theory in the Age of New Media.
Why TechHer Loves Her:
Dr Oladepo is a brilliant scholar who is fascinated by the ways technology (new media) affects/enhances the society at large. She is an inspiration to all women because we cannot only do what we are passionate about; we can be brilliant at it too.
Information gleaned from the internet.