Ethel Delali Cofie has been named as one of the Top 5 women impacting IT in Africa for very good reason. A high caliber IT professional, technology expert and entrepreneur with a wealth of knowledge and a work portfolio that spans 3 continents, Ethel is one of the most accomplished people in technology and innovation in Africa.
She is CEO and founder of Edel Technology Consulting, an IT consulting and digital products company based in Ghana with presence in West Africa and Europe and which was recently named IT Consulting Firm of the year by the Telecoms and IT Industry.
She has a B.Sc. in Computer Science from Valley View University Ghana and a Master's Degree in Distributed Systems from the University of Brighton. She also holds a certificate in Executive Leadership, Business and Entrepreneurship from the Yale School of Management (Yale University).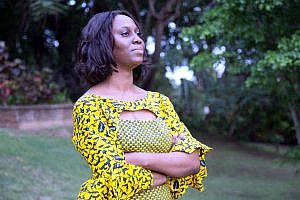 Ethel has a wealth of technical and commercial skills acquired across a wide range of demanding roles. She has worked as a systems developer/analyst at the International Institute for Information Technology and had a brief stint at Telegenuk, Brighton as a developer and junior database administrator. She worked as a web application developer at Click with Technology also in Brighton where she worked with a team to develop usable and accessible web applications. She was the business/systems analyst at RDF Group where she prepared functional design specifications. From February 2010-August 2010, Ethel worked as technology analyst at Grameen Foundation and from September 2010-December 2010, she assumed the role of technical lead with the Ford Foundation Nigeria; an electoral reporting platform. Ethel was responsible for analyzing and documenting requirements for the platform. She was the country programs manager contract of Aksa Management (Ghana County Office) and she has also worked as the IT business analyst and development consultant of DreamPerfect Solutions, Sierra-Leone. Ethel was also the CRM business delivery manager at Vodafone Ghana where she later became the Head of Commercial IT Solutions.
Ethel is one of the foremost voices in empowering women in tech and through tech in Africa. She is the founder of Women in Tech Africa, currently Africa's largest women in tech group with members in over 30 Africa countries and in the diaspora and growing. She is also the initiator of the 1st Pan African woman in tech meet up and was shortlisted for the UN GEM Tech Award for work supporting women in ICT. She is also the creator of women in tech week, a global event first held in 2016 to bring together women in technology. The first events brought together over 10,000 women virtually with physical events in Ghana, Nigeria, Botswana, Zimbabwe, Ethiopia, Canada, Germany, Belgium and China.
She is Mandela Fellow for President Obama's Young African Leaders initiative (YALI) and has consulted for the World Bank. She was shortlisted for the UN GEMTech Awards in 2014 alongside her numerous awards and recognition, including the Africa Woman of Influence in Business: ICT Category and Africa's Leading Women in IT.
Her thoughts and opinions on innovation and technology in emerging markets have been featured in prestigious publications like Wired UK, New Africa Woman, European Business Review and Business Africa amongst others and she has been featured on BBC and has had her opinion pieces published on CNN on the topics of technology in emerging markets and women leadership.
Ethel regularly serves in advisory and consulting roles on technology growth in emerging markets and on bringing more women into technology careers across Africa.
She currently sits on the Advisory Board for Ghana's Vice President, helping to design Digital Strategy for Ghana as well as the Tech Advisory board for the Graca Machel Trust.
Why TechHer Loves Her:
Ethel is a pacesetter for African women. Her vast experience in technology consultancy and entrepreneurial management spurs us to aim higher in our different disciplines. It also teaches us that no ambition is too much for the African woman to achieve.
Ethel once said, "Stop second-guessing and just jump. Remember, the mistakes you make are all part of learning. Therefore instead of over thinking things, just do it; You will figure it out in your own way."
We at TechHer totally agree!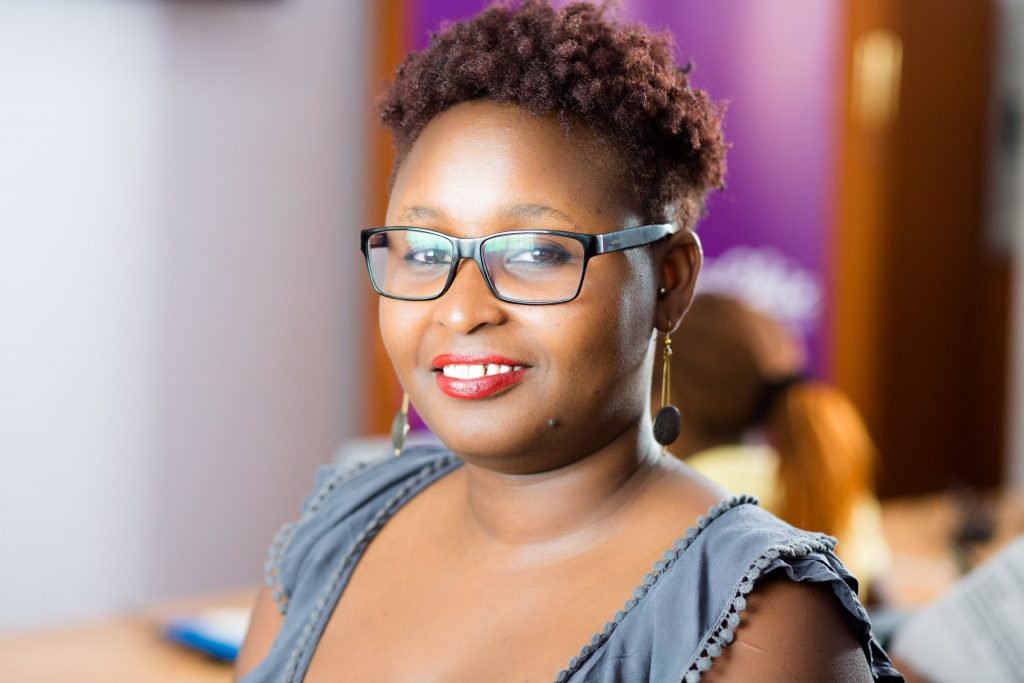 About Her:
Miss Marie Githinji, a 32 year old Kenyan nationale is the Co-founder of two groundbreaking startups called eLimu and Akirachix. She is very passionate about IT and inspires innovation among women working in this space. She is an IT Freelancer, coder, facilitator and speaker at leadership camps. She enjoys Cricket and her favorite player is Sachin. Miss Githinji loves her job because there is always something new to discover and learn every bit of the way; the casual factor of wearing jeans and t-shirts and the change that happens in the industry at the speed of light.
In her spare time, she loves watching movies. Marie got interested in programming while she was in high school and she figured out the career path to follow.
She has a Diploma in Business Information Technology.

A software developer for both web and mobile application.

Marie was a speaker at Webit Congress in Istanbul, Turkey in 2013.

She was part of those that hosted the Girls on ICT Celebration Day in April 2014 at iHub's premises in Nairobi, Kenya.
Her Work:
Miss Githiniji is a co-founder and Outreach/Communication Advisor at Akirachix; a networking, mentor-ship and training platform for women interested in technology. They started off with 8 women and presently they have more than 800 women on their mailing list.  It is a social enterprise to teach girls and women tech skills.
eLime is a platform she co-founded to help Kenya primary school children learn by using a rich digital content such as Quiz and Animation that simply explains financial literacy, Civic and Social lesson on Citizenship and Kenyan's constitution. It is one of the most talked about EdTech innovations in Africa.
The project is piloted in four schools and several libraries in Kenya.The website contains thousands of lessons.
She is also a Program Manager of Infonet; a technology innovation facility that empowers citizens and civil societies in service delivery and democratic governance with the aid of technology.
While working at Infonet in December 2013, she led a team that created a budget tracking tool called 'Ugatuzi'. Ugatuzi helps citizens engage in public finance management. Ugantuzi also attempts to provide an open data system and information platform for citizens to actively engage in such process beyond being whistle blower's.
She also worked for an NGO called Social Development Network (SODNET).
Marie worked with Ushahidi as a senior developer. Ushahidi is a non-profit tech company that develops free and open-source software. Ushahidi was developed to map the post-election violence in Kenya. She was part of a team of 24 that managed the "Testing and User Experience Feedback" of Ushahidi Version 3.0 alongside its re-branded website.
Why TechHer Loves Her.
Marie is not intimidated by the male dominated industry. Rather, she puts in more energy and has so much drive to influence her society positively through technology.
Her zest and intelligence to have more women embracing technology and use it as a tool to solve societal problems has been portrayed through several successful programs; free training's on IT courses and other platforms she has co-founded.