Kehinde Oni is a world class full stacker developer and computer programmer with exceptional skill in JavaScript and Ruby on Rails. Her resume includes work with some of the biggest tech companies in the world, including Microsoft and Atlas.
She is a graduate of the University of Ilorin with a degree in Mathematics.
In 2010, Kehinde was an Exchange Programme Intern at AIESEC Ghana where she volunteered for a period of 1 month. She was part of a team that organized a workshop themed, "Project YES (Young Entrepreneurs)" was aimed at empowering undergraduates in tertiary institutions.
In April 2015, she worked with other team members to develop a Civic Graph, an open source, crowdsourced knowledge base and data visualization project. It aims to map the civic tech community players and connections -- their types, locations and levels of influence in an interactive, intuitive, and modern way.
In July 2015, she worked on a project called Executer. Executer is a mobile App that uses scheduled information from your Google Calendar to figure out where you are and where you need to be at any point in time. It then helps you to schedule an Uber pick up with enough time for you to make it to your next appointment just in time.
From August 2015-Dec 2016, Kehinde served as the Vice President for SheLovesCode. SheLovesCode is an initiative of the female developers working at Andela. It was born out of the apparent gender gap in Andela and the tech world generally.
She is a member of AIESEC. Kehinde eagerly desires to launch her start up with the intent to empower Nigerian children to follow career paths of their own choosing.
She currently works as a Software Developer at Andela.
Why TechHer Loves Her:
Kehinde is smart, intelligent and self- motivated. Thriving in technology can sometimes be a bit difficult for women in Africa but she has made a name for herself in the tech space.
Aisha Bello is a systems engineer, tech enthusiast and acclaimed 'Pythonista' with a passion to help other girls utilize the immense, unexploited opportunities in Technology.
She is a member of Pyladies, an international mentorship group which focuses on helping more women become active participants in the Python open-source community. She is also an organizer for DjangoGirls in Africa. Django Girl is a non-profit organization that empowers and helps women by organizing free, one-day programming workshops by providing tools, resources and support. She has helped co-organize and support a number of Django Girls workshops in Namibia and Nigeria.
She also serves as vice-chair for the Python Nigeria community. She is enthusiastic about the Python community and has a strong desire for social change, women's tech education and empowerment in Africa.
She is a graduate of Bells University of Technology, after which she furthered her education in Information Technology from Cardiff Metropolitan University. She is a certified Cisco Networking Associate.
Miss Bello worked as a Software Development Intern from February 2012 - August 2012 at CBC EMEA. While working with them, she validated data to ensure the quality, validity and accuracy of content and worked extensively with development teams, investigating and correcting software bugs and deficiencies based on the testing results.
Between June 2014 and Jan 2015, she worked as a Technical sales representative at Complete Digital Limited in Lagos where she proffered recovery solutions and enterprise wireless networks solutions to partners and vendors. She also designed, supervised, monitored and gathered technical content for the company's e-Commerce Website.
In 2015, she volunteered with Djangogirls and organized Django Girls Windhoek and Django Girls Lagos in 2016.
Aisha has received several honors and awards including the 2016 Malcolm Tredinnick Memorial Prize from Django Software Foundation.
Aisha currently works with Cisco as an Associate System Engineer with the responsibilities of covering routing and switching. She also provides pre-sales technical support for Cisco Sales teams and partners.
Why TechHerLoves Her:
Aisha's vibrancy and enthusiasm are highly contagious! She has contributed greatly to the tech community by giving back to other women who are trying to get a foot in the Tech space. Well done Aisha!
Moyinoluwa Adeyemi is an app developer, tech enthusiast and blogger from Ogun State, Nigeria. Moyin's love for technology and her passion to use it to solve problems has led her to create more than 7 mobile apps that provide innovative solutions to a myriad of problems. Her apps have tackled everything from tourism to education to social interactions. She has also worked as a software engineer.
She has a B.Sc. in Mathematics and Computer science from the Obafemi Awolowo University, Ile-Ife alongside certificates in Oracle and apps development from Udacity.
In 2016, she created an app that tells the time in Yoruba which is available on android platforms. She is currently an android developer at Off.Grid:Electric where she is part of a team working on an app that enables people in Sub-Saharan Africa to have access to clean energy.
Some of the apps she has worked on include Tour9ja, created in 2012. It is an android app that allows tourists/natives in Nigeria to know more about the states in Nigeria. Moyinoluwa was part of the team that created the application. In October 2013, she developed a web application/android mobile app called 'Efficacy' at the National Software Competition, where she emerged as the 1st runner up. Efficacy was designed to detect counterfeit drugs in Nigeria. She was also part of the team that developed an educational app called "Kawe" (which means read in Yoruba language). Kawe came in 2nd place at Google ILO.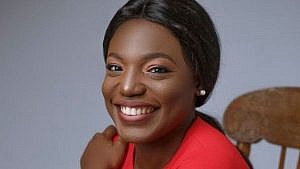 In November 2013, Moyinoluwa and two of her colleagues, Adeyemi Olaoye and Adegoke Obasa created another app called "Molebi" (meaning family). The app was created with the intent to connect families. The application allows you to add your family members from all social networks and then create a family tree.
Moyin is also very passionate about increasing the visibility of girls and women in technology. She started the first Women Techmakers group in Nigeria at her university in 2013 and she regularly organizes and hosts conferences for the Google Developers Group in Lagos.
She loves learning and sharing her knowledge about technology; she helps young girls get started with programming and she has a blog where she talks about a variety of tech related issues and the latest in tech news.
Moyin is currently a senior andriod developer at ZOLA Electric, a company working on the frontlines to make clean, reliable and affordable energy available to all.
#TechHer loves her because Moyinoluwa is an inspiration to young women thinking about a career in technology. As she always says, "We want more women with laptop bags". She craves to see more women in technology inventing great and brilliant ideas. She is also proof that hard work pays.
To say that Judith Owigar's work is revolutionary would be massively understating it. As one of Kenya's foremost social entrepreneurs, Judith is working on the frontlines to ensure that there is a significant increase in the number of women and girls working and thriving in the tech ecosystem in Africa.
Judith is the co-founder and president of AkiraChix, a social enterprise radically changing the lives of women in East Africa by providing training, mentorship, and outreach programs for women in technology. She and her friends started AkiraChix in response to the challenges and outright bias they faced as women working in the tech space in Africa. They created AkiraChix as a way to provide a space where women could come together and learn from each other. Judith's work with AkiraChix has been a significant boost for women innovators in Africa. AkiraChix's vision to 'nurture generations of women who use technology to develop innovations and solutions for Africa' has contributed immensely to empowering women in Africa both technologically and financially and has enabled women serve and lead their communities.
Judith Owigar is Kenyan by birth. She attended the University of Nairobi where she graduated with a degree and a master's degree both in Computer Science.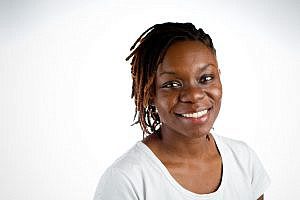 Judith started her career as a tech support specialist at Turnkey Africa, a Kenya based company that provides solution to insurance and banks in Africa. In April 2008, she moved to Ibid Labs where she worked as a developer. Miss Owigar has also worked with the Japan Center for Conflict Prevention. In 2010, she attended iHUB'S maiden launch (iHUB is an innovation hub for the technology community in Nairobi) and noticed they were only a few ladies in attendance. This prompted her and her friends to co-found AKIRACHIX as a way to increase the ratio of women to men in technology. Programs at the organization are developed to reach young women at different levels including but not restricted to Primary Schools, High Schools and Universities; there are also programs for those working in the technology field and those who wish to have a career in technology.
In 2012, Judith founded Juakali, (which means GET IT DONE in Swahili) an online platform that creates opportunities for low income earners to have a better livelihood. The platform serves as a link between skilled manual workers from Kenya's informal sector and jobs in construction companies. Through JuaKali, Judith is pioneering an original model to increase employment in Kenya through building the capacities of the informal economy.
Judith has received a number of recognitions and honors for her work, notable among them are the Anita Borg Change Agent award in 2012, the top 40 women under 40 award for women who have made a significant impact on Kenya, economically and socially. She is an East Africa Acumen Fellow and an International Focus Fellow. She was listed as one of 10 African voices to follow on Twitter by CNN. She was a speaker at the renowned Grace Hopper Celebration of Women in Computing to the Global Entrepreneurship Summit in 2015 where she shared the stage with Former US President Barack Obama and President Uhuru Kenyatta of Kenya.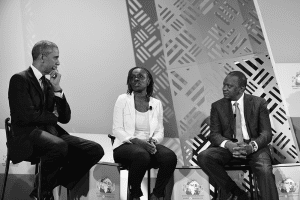 Judith currently serves in Africa WeTech (Women Enhancing Technology) Leadership Council and the St. George's Primary School Alumni Association.
#TechHer loves Judith Owigar because she is passionate about technology and believes there should be no stereotype in the tech industry. Judith's work provides an entry point for many women and girls who may want to enter the IT/Tech industry but feel discouraged because of the prevalent male dominance in the industry. We see her as a role model/ mentor to women and girls who want to identify their potential in the tech field. Also, her support for other young women in the field by creating training sessions to empower them with skills like coding, web development and technical skills truly excites us here at TechHer!
With over a decade of experience working in digital technology across multiple industries, Ebi Awatodi, at just 33 years, has had a career many only dream of.
Her areas of expertise include marketing communications, brand strategy, digital /new media, product activation, brand amplification and corporate sponsorships, in addition to working as an engineer, software developer and interactive designer.
Ebi was born in Lagos, Nigeria but spent most of her childhood living in different countries around the world because of her father's career as a Nigerian Airforce officer.
She studied Electrical and Electronics Engineering at the University of Nottingham, United Kingdom and holds a master's degree in computing around artificial intelligence and visualisation of information from Imperial College, London.
She began her career as what she calls an 'advent technologist', working as a software developer for the first five years of her career. She co-founded a business start-up called Connect2Car where her team built a mobile application that allowed people to interface with their cars. After her time with Connect2Car, she worked with a number of agencies which focused on enterprise, website development and mobile platforms. She quickly moved from creating software to leading the teams that made the software. After a series of high profile jobs, Ebi started a job as Head of Corporate Communications as well as Head of Events and Sponsorships for Etisalat, Nigeria. During her time there, she created and executed the idea for the Etisalat Prize for Literature, which rose to become Africa's most prestigious literary prize. She also created the Etisalat Music platform.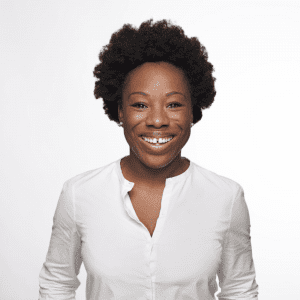 In 2014, Ebi started out with Uber as General Manager for Lagos and grew to become Uber's General Manager for West Africa. During her time as General Manager of Uber, Lagos, Ebi introduced the inclusion of cash payments for riders in Lagos, a move that was crucial to Uber's penetration in Nigeria. Under her leadership, Uber Lagos recorded a 10-times growth in the company's supply within six months, as well as a hundred-fold growth in demand. While she was the General Manager for Uber West Africa, Uber's business grew from 15 cars on day one to become a top 20 market in the EMEA region, served as a pilot market for various product launches and passed the first ever motion on ridesharing in Africa. She was also the Product Manager, Global Payments Growth for Uber worldwide.
She is currently the Senior Product Manager at Uber worldwide where she leads the Amsterdam Money Product team, 'a multi-disciplinary team of over 100 product managers, engineers, designers, data scientists and UX researchers making payments more magical for Uber customers globally'.
#TechHer loves her because she is a shining example of the value of passion, ambition and hard work.
Farida Bedwei is a software developer, software engineer and computer scientist. In her over 15 years of working in the development and implementation of mobile and enterprise software, Farida has made her name as one of Africa's brightest and most successful technological minds. She has developed multiple mobility platforms and content management systems. Farida has also worked in the telecom software industry, developing mobile gateways and services for mobile networks and content providers and is known particularly for her expertise in software architecture.
Farida was born in Lagos, Nigeria to Ghanaian parents and spent her early childhood living between Dominica, Grenada and the U.K until her family moved to Ghana when she was 9 years old. When she was 10, Farida was diagnosed with cerebral palsy, an incurable neurological disorder that affects body movement and muscle coordination.
As a child, Farida developed an interest in computers, an interest her parents noticed and encouraged by enrolling her in a one-year computer course at the St. Michael Information Technology Center when she was only 15, making her one of the youngest students in the class. She holds an IMIS Diploma and a Diploma in E-Technology. She also has a BSc in Computer Science from the University of Hertfordshire, UK and a Project Management Professional Certificate from GIMPA. She is a member of the Ghana Institute of Management.
Throughout her life, Farida has not her disability stand in her way or even slow her down. In 2011, she co-founded Logiciel, a Ghana-based Fintech company that develops banking systems for the microfinance industry and provides technology solutions which promote financial inclusion for the unbanked. She serves as the Chief Technological Officer of Logiciel, where one of her many roles includes evaluating the banking industry and coming up with practical solutions which are easy for people with no formal banking training to use. In 2015, she led the creation and successful implementation of gKudi, a web-based banking software suite for the micro-finance industry which is currently used by 130 micro-finance institutions in Ghana.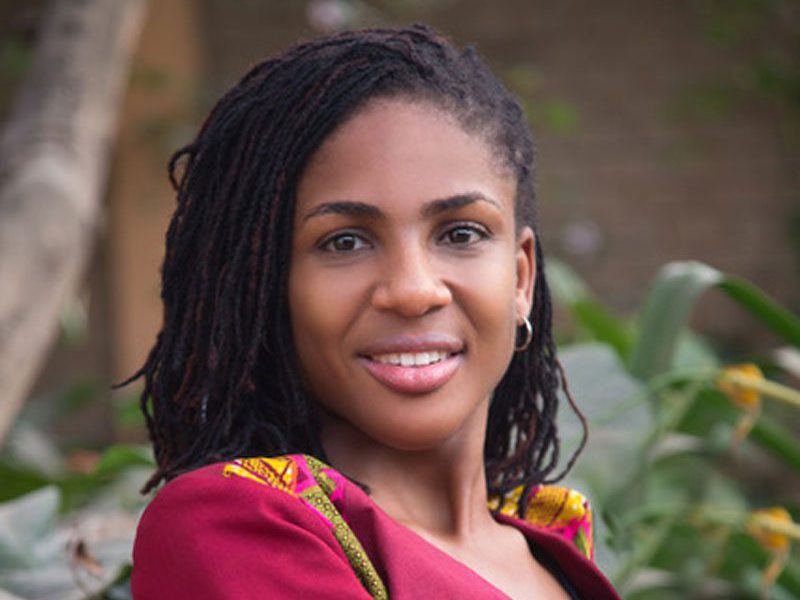 Farida is also an author and a disability-rights advocate, and has been featured on many media platforms; notable amongst them is CNN's African Voices in February 2015. She has also won a number of local and international awards, most recently at the World Youth Forum in 2018 where she was awarded for her remarkable achievements in technology in Africa. Her book, The Definition of a Miracle, is a fictional account of experiences she had as a child growing up with cerebral palsy in Ghana."
She is also creator Karmzah, the world's first superheroine with a disability. Farida explained that she created the heroine because "Persons with disabilities are usually portrayed as being feeble and asking for handouts, in the media. I want to change that perception. We have weaknesses and strengths like everybody else and it's about time the focus moved from what we can't do to what we CAN do."
She has been named the most influential woman in business and governance for her work in computerizing the microfinance industry. She currently serves on the Board of the National Communication Authority and Sharecare Ghana (an NGO which raises awareness for persons with autoimmune and neurological conditions).
#TechHer loves her because she is a role model to everyone- male or female, disabled or not. Farida promotes platforms that encourage more women to study technology related courses. She is a member of the Girls in ICT Committee – a group established to encourage more women to pursue IT careers.
Farida is living proof that disability doesn't mean disadvantage!
Nkemdilim Begho is the daughter of Chris Uwaje who pioneered the conceptualization Framework and content drafting strategy for the establishment of the National Information Technology Development Policy for Nigeria.
Mrs Begho is the Managing Director of Future Software Resources Limited- an IT solutions provider focused on online solutions, e-learning and IT security. Nkemdilim volunteers and mentors young and less privileged children in Nigeria. She has a B.Sc. in BioInformatics from Ludwig-Maxmillians Universitat Munchen, Germany.
She was awarded the Jim Ovia Prize for Software Excellence.
She is a facilitator at W.TEC and Ajegunle.org.
She is also a recipient of the Etisalat Prize for Innovation.
Nkem has been featured on several newspaper and magazine publications as an expert speaker on ICT in Africa.
Her Work:
She started her career as an Application Developer at Max Planck Institute for Psychiatric Research, Munich Germany in December 2002. Mrs. Begho developed software tools to aid genetic research, and plugins for Micro-array database (Java).
In 2005, Mrs Begho was the Channel Manager for Leapsoft Nigeria Limited.
Between December 2004- December 2009, she worked as Bioinformatics Consultant and Software Developer for Affectics Pharmaceuticals. Nkem developed a chemical compound database called Affectis KemSuite (Java PostrgreSQL) Affectis KemSuite is an in - house developed compound database system with chemical intelligence, which enables company wide data integration. Affectis KemSuite delivers all essential functionalities that ISIS Base,Chem Office or IDBS have, including the support of all data formats primarily used by the pharmaceutical industry.
She's one of the Board Members of the World Summit Youth Award from 2010 till date;Board Member of the World Summit Youth Award, a global e-content contest with core focus on the acceleration of the Millennium Development Goal implementation.
In February 2008, she became the Managing Director of Future Software Resources Limited- a website design & web-solution provider located in Lagos, Nigeria. She was also among the Research and Development Team, for National Information Technology Development Agency on E-Government Interoperability Framework.
Other services her company offers include online marketing, Search Engine Optimization (SEO), content management system development, online recruitment, graphic design, brand development (logo design and branding), workflow, business and educational software development and IT consultancy services for Nigerian corporate and start-up businesses, as well as the public sector.
Her company innovated the first digital business cards in Nigeria.
In September 2009, she was part of the NITDA Open Standards Framework on Creation and development of the open standards framework for Nigeria.
Why TechHer Loves Her:
Her success is founded on a passion for driving innovative thinking, building a globally recognized technology brand and setting trends in the Nigerian Technology sector
About Her:
Honey Ogundeyi is a well-known Management Consultant with a decade old experience in Internet, Telecoms, Brand Management and Business Consulting. She is also skilful in web commerce, online and mobile advertising.
Honey is the Founder and CEO of Fashpa; an exceptional online retail store that provides customers with trendy fashion and accessories in Nigeria and beyond. She hails from a family of entrepreneurs and graduated with a B.Sc. in Public Policy from the University of Birmingham in 2004.
Honey started Fashpa because of a number of reasons. She was unable to buy a pair of shoes because it was unnecessarily exorbitant. Therefore there is a need to ensure the accessibility and affordability of quality clothing to help Nigerians and other Africans stay in touch with their culture via fashion.
Before Fashpa, Honey Ogundeyi carved a niche for herself with the various places she worked and the career she built in all the different countries she's lived in!
Her Work:
Between 2004 – 2006, she worked in Heirs Alliance; an associate of United Bank for Africa (UBA), Lagos State, Nigeria.
From 2006 – 2009, she worked as Senior Analyst at McKinsey and Company, Brussels, Belgium. She was involved in handling complex and high profile projects and providing solutions to clients.
From March 2009 –August 2010, she was a Senior Business Consultant at Ericsson, Lagos State.
While at Ericsson, she worked as the Brand Capability Manger in Stockholm, Sweden.
Still at Ericsson, between 2011 – 2012, she served as Head of Brand Management Region, Sub Saharan, Africa where she led a new brand strategy rollout plan for Ericsson in Sub Saharan Africa.
From February 2012 – March 2012, she was the Industry Manager of Google, Lagos State. She worked with the Country Manager to develop Google's marketplace and also proffered advertising solutions to clients from different business sectors.
 Since November 2013, she's been at Fashpa.com.
Aside her many achievements, Honey Ogundeyi has been recognized and honoured by prominent international/national non-profit outfits for the excellent role she has been playing in using technological platforms to inspire today's women in Africa.
Start-ups greats are still awed by her ability to fuse trendy fashion with technology in Nigeria. Fashpa, has also become a popular clothing line and fashion lifestyle brand that is sought by customers in Africa and beyond.
In 2014, she became a Junior Achievement Ambassador (I am JAN); economic education non-profit that motivates aspiring business leaders.
In June 2014, she was among the guest speakers at the Africa Rising Summit in London where she extensively spoke on the untapped opportunities that exist in Online Retailing in Africa. She was also named among the top ten emerging women entrepreneurs to watch in Africa by Forbes.
In 2015, she was named in a list of 100 most inspiring Nigerian women by Ynaija.com.
Honey Ogundeyi advices start-ups by writing inspiring articles in her blog that is essential for Nigerian women to thrive in business.
Why TechHer Loves Her:
Honey Ogundeyi is driven by the desire to make an impact. The lesson for women is that we can leverage on technology as an enabler both for starting and promoting great concepts. We will never know until we try!
Honey Ogundeyi belongs to the 'Never Give Up' school of thought, and has always written about women starting small. She believes that everything great starts small. She says Fashpa started in her bedroom before she got an office. This trendy fashion brand is a testament of her problem solving skills.
Honey Ogundeyi once said "...I think what is interesting about developing online platforms is that you can't just apply what happens in Europe and America to this market. So you have to adapt it and make it relevant to our Nigerian and African customer."
How are you adapting technology to suit your market/community/audience today?
Information gleaned from the Internet.
About Her:
Betty Enyonam Kumahor is Ghanaian. She is an information technology strategist, management consultant and entrepreneur who grew up with computers around her. Betty has an older brother who introduced her to C programming. By the age of 12, she had basic programming skills. She finished from Ghana International School in 1994 and proceeded for a BSc in Chemistry from the University of Virginia in 1997. She graduated with MSc in Medical Informatics from the Medical College of Wisconsin in 1999. In 2008, she graduated with M.A in Accounting and Financial Management from the Keller Graduate School of Management in the United States of America.
Her work:
Betty's work history is as impressive as it is also inspiring. We've had to do some deep digging but we fear we might not have covered the brilliance that this lady is!
   Between 1997- 1998, she was an Informatics Consultant at the Medical College of Wisconsin, Clinical Informatics, Milwaukee, Wisconsin. While at the Medical College, she interfaced Decision Support System (DSS) with Unified Medical Language System (UMLS); a web-based medical terminology system and refined knowledge base design. She also conducted human–computer interaction and user-acceptance testing.
 From 1998-1999, she worked as Associate Consultant at the Computer Sciences Corporation in Wisconsin. Part of her responsibility was supporting projects that included data modelling, issue resolution, change & communications managing as well as project training/user acceptance testing.
She also worked as facilitator between technical and business analyst teams on a $2million plus data migration project. The project was much on the migration of an International Business Machines (IBM) mainframe Health Management System Application to ORACLE/UNIX- based CSC Application for Blue Cross/Blue Shield of Wisconsin. She also designed a system to track and effectively manage IT assets of over 250 personnel.
 Between 1999–2000, she was a Consultant at Zawadi Enterprises in Atlanta Georgia. She developed a Visual Basic (VB)/Crystal Reports Application to efficiently track and monitor HIV/AIDS projects of the United States Agency for International Development (USAID). She also facilitated database systems upgrade to SQL Server 7.0.
 Still in Atlanta, Georgia, Betty was a Financial Systems Analyst II at WorldCom; an American telecommunication firm. She initiated and developed an Access database to process unique Business Markets revenue streams, grossing more than $200 million monthly revenue for commissioning systems.
Between 2000-2006, she was Senior Systems Analyst at Ernst & Young. She gathered, modelled and communicated project scope and system requirements for tax and Global AABS applications inAmerica.
While at Ernst & Young, she also attained the position of Global Advisory Service Delivery Technology Leader between 2006 -2009. She initiated and maintained relationships with prime stakeholders to become their primary business services and consultants. She effectively coordinated and managed technology programs for the Advisory Services Practice by working with leadership, sub-service lines, vendors and Global Information Technology.
She was the Executive Director of Ernst & Young, West Africa from 2009 to 2012. She was responsible for advising clients in both the public and private sector, administering businesses of the firm and managing engagement teams.
In August 2010, she co-founded Ghana Women in Information Technology (GWIIT), which creates avenues for women in Ghana's IT sector to network, share professional insights, strategies and mentor other budding ICT professionals.
She was on the team that selected participants in Global NexGen 2010; Ernst & Young's first global partnership pipeline program. She was also Project director of design future Go-To-Market enablement strategy for Ernst & Young's firms in America.
Since January 2012 till date, she has been Board Member of various non-profits, civil liberty organizations and tech related start-ups. Some include TipHub, Tech in Braam, Wired Women, COFA foundation, Right to Dream and Women of West Africa
Between September 2012-November 2014, she worked as Managing Director of ThoughtWorks Africa.   ThoughtWorks Africa is an organization whose mission is to revolutionize software design, delivery and advocate for positive social impact in Africa. During her time here, ThoughtWorks was nominated best African Company 2013 by African Business Magazine & National Association of Securities Dealers Automated Quotations ( NASDAQ).
In November 2011, she became Board Chairperson of Women 2.1 Summit; an award winning international summit created to empower women and girls in Africa. This will help to provide platforms for innovating the future with transformational leadership, improve Africa and the entire globe. Betty currently acts as an Ambassador of Woman 2.1 where she is also an Adviser to the CEO on ensuring the achievement organizational goals.
 In January 2015, she became the CEO of ExplainerDC Ghana; a web development firm. Her responsibilities include administration, overseeing fiscal activities of the firm like budgeting, reporting, auditing and acting as spokesperson of the firm.
She has been a Managing Partner at Cobalt Partners since November 2014; an organization which she founded alongside five founding partners. The Cobalt Partners is an Advisory firm focused on the growth agenda of African businesses. Betty acts as value leader for the firm and oversee business expansion, merger and acquisition opportunities.
From March 2015 till date, she has been working as a Young Global Leader of World Economic Forum. The World Economic Forum is an independent organization driven by the passion to shape the globe by engaging leaders and influencers across the world.
Why TechHer Loves Her:
Betty Enyonam is a 'strategic doer'. Her profile makes us want to jump up and be better! Here's something she said we want to share: "Technology is an exciting world and I am sure you know this otherwise you wouldn't be in it or consider it. The good news is that being motivated to be in the IT field or to be a tech entrepreneur is the main ingredient you need. Everything else is perseverance and hard work – you can always find a way. I have seen such inspirational stories of students who started a company so they could earn some income for Internet access to study how to code. These are students who were denied admission to IT-training schools and so started their own. So ladies, keep at it. Those who came before us have done it and there is no reason you can't too. Seek out resources to help and keep the desire going. It will get you farther than you ever imagined. It certainly did for me. See you out there!''
Information gleaned from the Internet.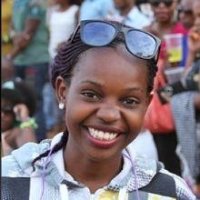 About Her:
Viola Nuwaha is an Ugandan Information and Communications Technology for Development (ICT4D) expert, a programmer and a rural development enthusiast. Many caps on this lady! She attended the Mary Hills High School in Uganda and graduated with a B.Sc in Computer Science from the prestigious Makerere University in Uganda in 2013.
Viola Nuwaha has always loved computers starting the age of 10. She would play with them on frequent trips to her mother's office. There's no doubt about the fact that an early exposure to computers and her sheer determination really helped in broadening her horizons and shaping her career in the field of Information and Communications Technology.
Her Work:
Viola is passionate about using technology to provide solutions that would improve and impact on the lives of rural dwellers in Uganda. This shines through the roles she has taken;
Between June 2012–September 2012, she worked as an Intern at the College of Health Sciences, Makerere University, Uganda.
Between November 2013–April 2014, she worked as Programs Assistant at Women In Technology Uganda (WITU). She helped co-ordinate various activities and implemented well tailored technological programs.
She also spent some time at Hive Co-Lab; an incubation space that midwived WITU (Women in Technology Uganda). The sister firms operate in the same hub.
She is currently the social media manager at Techjaja; a position she has held since 2nd December 2013.
Since May 2014, she has been working at Farm Radio International - Radios Rurales Internationales as a Junior ICT officer/developer. Her role includes assisting Farm Radio International  in the designing of modern ICT approaches and strategies. She has also helped in training and empowering broadcasters on the best possible methods to fuse technology in the presentation of radio shows and other programs to ensure an efficient dual conversational framework.
Viola Nuwaha is proficient with the Ubuntu operating system, graphic designing, web development, computer & network security, social media and blogging. She strives for opportunities to inspire young females to aspire and achieve more in technology.
In 2014, Viola worked with Flavia Tumusiime, Dr Consolata Kabonesa, Dr Ruth Nsibarano and a few others to counsel and mentor a team of female students for the Technovation Challenge. This is a platform which motivates girls to become creators of technology instead of  just being users.
Viola Nuwaha has also mentored young programmers and organized series of Ubuntu workshop classes for young girls in Uganda who are keen on knowing more about how technology works. She is also a regular at Hackathon events where she contributes knowledge, skill and tons of support!
Why TechHer Loves Her:
She is an amazing embodiment of both talent and motivation to women, especially to young girls. She has been able to prove that nothing is impossible for women to achieve. The geographical location or where we come from have nothing on a strong will to excel. On several occasions, via the blog site of Farm Radio International; Viola Nuwaha discusses the challenges women in technology face, but goes beyond that to provide solutions.
Information gleaned from the Internet